Despite being a leading force for innovation in the software world, the open source movement lags even behind the rest of technology when it comes to diversity. The percentage of open source contributors who are women is estimated to be as low as
1.5 percent
.
The 2013 FLOSS survey
by GSyc/LibreSoft paints a more promising picture, putting the number at 11 percent. Either way, the gender imbalance is grossly disproportionate.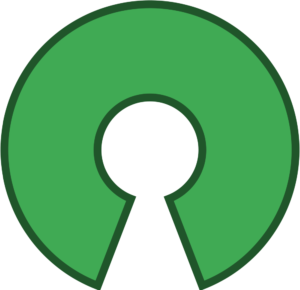 For women, a lack of open source experience can have real consequences by putting a serious damper on professional growth. Several organizations are working to get more women involved in open source, including the
Ada Initiative
,
the GNOME Project's Outreach Program for Women
,
OpenHatch
and
Women in Drupal
. Two industry stalwarts that are also reaching out are
the Linux Foundation
and
Red Hat
.
Click here to find open source-related jobs.
The Linux Foundation is participating in GNOME's OPW by sponsoring kernel internships. In addition to learning how to build and submit kernel patches, the interns--who are also mentored--make significant contributions to the Linux kernel itself. Amanda McPherson, the Linux Foundation's chief marketing officer, sees the greater inclusion of women as a benefit to all. "Open source projects, just like all software projects, need continual injections of talent to stay competitive," she says. "Obviously you want to attract women to open source to get the most talent in that space. There is value in having different perspectives of all kinds in a project. That's how innovation happens."
Why You Should Get Involved
"Open source communities are meritocratic," says DeLisa Alexander, executive vice president and chief people officer at Red Hat, which sponsors the Women in Open Source Award to shine a light on female role models. "If you do great work, people in the community will recognize you for that." Alexander also notes that you don't have to follow a traditional educational path to get involved. Anyone can start contributing to open source projects and learn from the feedback they receive, while gaining valuable experience--without having to spend years in school just to get started. In addition, women who participate can showcase their knowledge in online communities, which can help them overcome the prejudices that are still out there, notes McPherson. Plus, she says, "with open source you can work on what you like and what you are passionate about, which is great for anyone." The opportunities in open source go beyond writing code. "There are lots of other skills in high demand by open source projects, including
writing
, graphic design,
user experience design
,
system administration
, marketing and promotion, community management, event planning,
user support
and translation," says Alexander. "If you're interested in any of these as careers, open source projects give you a way to test the waters." Participation provides some other things, too: deeper credibility, for one thing, as well as an increase in earning potential.
Outreach Has Impact
Alexander notes the difference organizational initiatives have made so far. "In 2009, only 5 percent of attendees at GNOME's yearly GUADEC conference were women," she says. "But by 2013—thanks in large part to the outreach program—18 percent of attendees were women. The percentage of women speaking at the conference also rose from 0 percent to 21 percent between these years." "I think open source has the potential to be a hugely empowering movement for women," enthuses Alexander. "There's a lot of energy and buzz right now around women as entrepreneurs and business owners. But what you don't hear much about is that open source is a fantastic platform for innovation. When you know how to contribute, you can bootstrap your ideas faster and more inexpensively. You can build the next big app or website or concept and you don't need much venture capital to get started."
Related Articles