[caption id="attachment_10784" align="aligncenter" width="618"]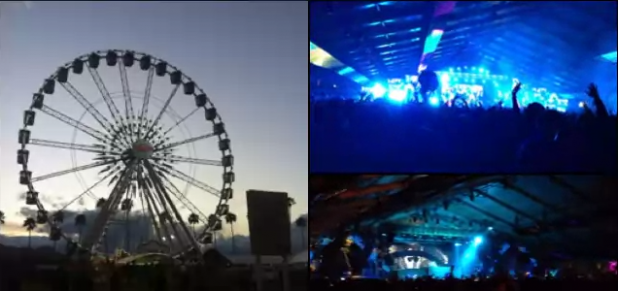 A Qwiki video.[/caption] Yahoo wanted a Qwiki—and was willing to pay $50 million for the privilege,
according to AllThingsD
. Qwiki, whose eponymous mobile app turns images and video into short movies, is the latest in a burst of acquisitions by Yahoo, which in the past few months has snatched up
Tumblr
,
Summly
, and a
handful of other small firms
. "We will continue to support the Qwiki app, and the team will join Yahoo in our New York [City] office to reimagine Yahoo's storytelling experience," read a short posting on
Yahoo's Tumblr
. Qwiki executives also posted a note about the acquisition on their own website; it's about as effuse as you'd expect from a bunch of people who just saw the money truck back up to their front door. "The Qwiki app will live on as a standalone entity inside Yahoo, where we will grow our thriving community and where our team will continue to work to help you share life's best experiences,"
it read
. "We are proud of the work we've done, and humbled by unwavering support from the NY tech community." Marissa Mayer, CEO of Yahoo for nearly a year, had adopted a strategy of buying up small startups for relatively little cash (at least by tech-industry standards) and then letting those properties run independently. This accomplishes a number of aims: in addition to giving Yahoo—long regarded as a moribund "old man" of the online world—a little bit of buzz, it also infuses the company's ranks with entrepreneurial talent. In a November 2012 interview with Fortune
,
Mayer telegraphed her portfolio-building strategy. "We've had a couple of really core, pillar products and then we have a lot of products that are smaller, that have occasionally been a hit, or been a hit in one market," she said,
according to The Verge
. "But I do think we really want to have a global suite of products that are truly excellent." But her strategy poses some very big questions. Can all these startups, in aggregate, actually give Yahoo the ammunition it needs to effectively combat Google, Facebook, and other giants in the tech space? Will any of them actually make the significant revenue that investors demand? Can all these acquired apps, with their emphasis on mobility and user-generated content, finally give Yahoo the "new" identity it has long sought?
Image: Qwiki