Why a tech executive such as
Yahoo's
Marissa Mayer would
all but eliminate
the option of telecommuting has spawned any number of hypotheses about her motivations, from forcing employees to work more closely together to simply driving home the point that these are critical times for the once-dominant Internet brand.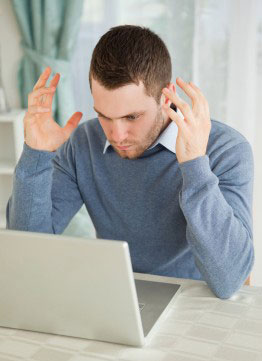 But here's a question we haven't seen many people ask: Is
Mayer
simply the first Silicon Valley CEO to begin down a path many others have wanted to follow for a long time? "I wouldn't be surprised if CEOs ask the question of their HR departments and try to make a decision on whether it would work or not," comments David Chie, chief operating officer of Palo Alto Staffing, which works with a number of the area's technology companies. Indeed. Struggling electronics retailing giant Best Buy plans on Monday to discontinue its eight-year old practice of allowing its non-store employees to decide whether they want to telecommute, according to a CNNMoney blog. Managers will now have to give their blessing, ending Best Buy's Results Only Work Environment (ROWE) telecommuting program.
Me-Too CEOs
For CEOs who have long believed that having everyone work in the same place fosters collaboration, Mayer's move may provide the impetus to push back against the seemingly inexorable trend toward telecommuting, suggests Kenneth Matos, senior director of employment research and practice at the New York-based Families and Work Institute. But such decisions would be swimming upstream. In 2012, to 63 percent of employers the institute surveyed allowed their employees to work from home on an occasional basis, nearly double the number of companies who did in 2005. One group that has remained in the minority are startups, Chie says. "I think there are a lot of startups that are trying to build their team and a culture. It's hard to do when a lot of people are working from home," he says. "If you have a stable company like a bank, telecommuting may be fine, but when you need to change quickly and innovate, you want to make it easily to collaborate." Even companies like Facebook and Google, with their reputations for cutting-edge workforce policies, clearly value face time and look for ways to encourage it. Among them are Bay Area buses to transport workers to and from their campuses.
Don't Expect a Tide Change
Although some CEOs may glom onto Yahoo's telecommuting ban, and no matter how many others
want
to, don't expect a wholesale change in workplace policies anytime soon, say recruiters and industry observers. With the economy gaining strength, employers are in a weaker position when it comes to dictating unpopular terms, especially among the rock star tech professionals they're fighting over. "If the economy goes into the toilet and companies are back in the catbird seat, then it may be easier to have a 'no telecommuting' policy," says Jon Holman, president of the Holdman Group, a San Francisco recruiting firm. "But we're not in that situation today." Besides, Holman estimates that few telecommuting employees work from home full-time, so Yahoo's policy shift isn't likely to spur wholesale bans across Corporate America. In addition,Yahoo's in a unique situation. The Families and Work Institute's Matos has heard people observe that "Yahoo is a sinking ship and is taking steps to fix it. If another company wants to do this, the question they should ask themselves is, 'are we a sinking ship?'"
How to Counter Anti-Telecommuting Talk
Matos says employees can do a couple of things to influence managers who are leaning toward restricting their own telecommuting policies. One of the first is, be clear on the definition of success. "People who are nervous about telecommuting feel they don't know how well you're doing your work unless you are there," he explains. "You need to be clear about your goals and how you do your work." Also, rely on email when collaborating, because your exchanges can demonstrate that effective collaboration indeed takes place even when people aren't running into each other at the vending machine. On top of the the backlash Yahoo's Mayer faces, she's accomplished one thing: She's raised the issue of remote working on a national scale. "It's the first time we've really discussed it in a broad national forum, where people are weighing in like it's a decision that has to be made," Matos observes. "This is one of the options on the table, but people are asking if it works with their culture and business strategy. It's a process of people asking, 'Is this what we want, versus, is this possible?'"
What works better in your view? Working from home, or showing up at the office? Let us know in the comments below.