It's seen as a natural progression: You've worked your way up from coder or developer to a spot as a
department manager
. But it hasn't turned out like you imagined. You're spending most of your time managing people, not getting your hands dirty.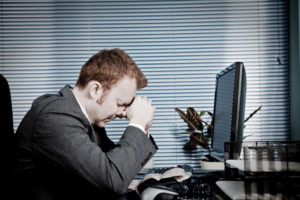 If you're passionate about programming, it shouldn't come as a surprise that you're not as happy as you thought you'd be. So is it possible to move back to a coding or development job? Yes, says Priscilla Tate, executive director of the Technology Managers Forum. But before you do, you should look at the implications of the move, since you may find there is less need for people who are working purely as coders or developers, she says. Many IT initiatives or rollouts involve projects that are short-term in nature, and companies are hiring many more consultants than ever to help. Once the project is over, a ton of coders and developers aren't necessarily needed. "There might be a
prototype developer
in the business unit for two weeks, and then they're done," says Tate. "So, everyone's trying to cross-train. It's a whole new game. You need a broader set of skills today." Bottom line: You have to understand the business implications of your work and how it fits into the strategic goals of a company, whether you like it or not.
Making the Choice
According to John Dean, an
IT strategy consultant
and former
CIO
at Steelcase, a move down the ranks is generally seen as a demotion. But it's not always a permanent black mark if you happen to be a really talented programmer. "It does come down to a question of what makes you happy and what your career aspirations might be," he says. "If you choose a technical or non-people-leader career path, you can move up to the level of
architect
." But, he adds, there are simply more career opportunities at higher levels on the "people-leader path."
The Approach
If you're looking to make the move, at some point you'll need to broach the subject within the organization. It's best to start with your mentors within the company to get a sense of how you'll approach the move and get support for it. "There should be conversations about what you want now and what you want long term," Dean says. "The mentor should help you understand the competencies and skills that matter the most -- initially and long term." In reality, making the move might require going to a new company, or even to a different industry in an IT role, warns Tate. If you're working for a traditional tech company, look to a business outside of IT. But no matter how hard you try, there will be an initial hit to your image. That should be erased through time, says Dean. And there are the inevitable tradeoffs, like a drop in pay. "There are technical roles that can pay equivalent to a manager or group manager role, like architects or
senior consultants
, but an organization doesn't need as many of these as they do people leaders."