Zynga is planning to cut a whopping 18 percent of its workforce by August, the struggling social media game developer said Monday.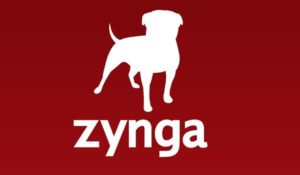 The across-the-board cuts will hit "all functions" of the company and include closure of various office locations. Zynga expects to layoff approximately 520 employees worldwide and says the bulk of the cuts will occur by the end of the summer.
"While our Farmville Franchise continues to perform well, other games are underperforming," says Zynga, which has struggled to move its Web-based games over to a multi-platform mobile strategy.
Zynga's restructuring comes as the company says its projected bookings will be in the lower half of its earlier forecasted range of $180 million to $190 million and that its net loss is expected to be larger than earlier estimated by a couple million dollars. Back in late April, Zynga gave its projected bookings, and an estimate of its net loss for the second quarter, when it announced its first quarter financial results.
The company, according to a Bloomberg report, is expected to close its New York, Los Angeles and Dallas offices. With this major restructuring, the company expects to save an estimated $70 million to $80 million in pre-tax annualized cash expenses.
Zynga's Zingers
When employees came to work this morning, one developer in their Bay Area office noted "everything seemed normal." But by the end of the day, the company not only began issuing pink slips but also abandoning games that were in development, says the developer.
Overall, he noted Zynga handled the layoffs in a "professional and compassionate way."
In a blog post to employees, Zynga CEO Mark Pincus stated:
Today is a hard day for Zynga and an emotional one for every employee of our company. We are saying painful goodbyes to about 18% of our Zynga brothers and sisters. The impact of these layoffs will be felt across every group in the company.

None of us ever expected to face a day like today, especially when so much of our culture has been about growth. But I think we all know this is necessary to move forward. The scale that served us so well in building and delivering the leading social gaming service on the Web is now making it hard to successfully lead across mobile and multiplatforms, which is where social games are going to be played.
Indeed. Over the past year, Zynga has seen its bookings fall from $329 million in the first quarter last year to a range that is now expected to be closer to $180 million than $190 million in the second quarter.
Layoffs Again, and Again
Back in March, Zynga trimmed 1 percent of its workforce, when it cut approximately 30 people from its payroll. At the time, the company was considering consolidating its teams in Austin and McKinney, Texas, to facilities in Dallas and North Austin. It was also planning on closing its Baltimore, MD, studio.
The game developer, back in March, was also toying with the idea of merging its New York City general office and its mobile studio.
But a bigger round of layoffs, 5 percent, made the rounds last fall, when the company announced it was discontinuing 13 games and reducing its investment in The Ville. Zynga also shuttered its Boston office, as it looked to reinvest its capital in mobile efforts.
With Zynga clearly challenged in making its move to mobile and multi-platforms a viable reality, it faces another obstacle in retaining its employees who have survived its layoff rounds to date.