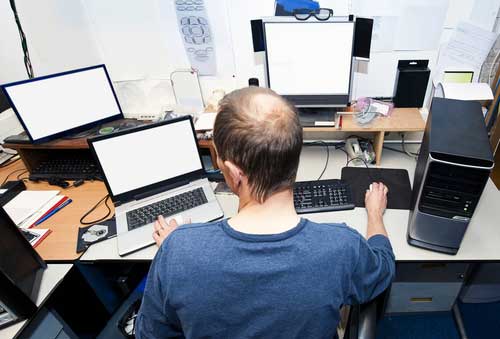 The news is good for IT contractors: Demand remains consistent across a number of business sectors and all experience levels. Besides a general dearth of technology talent, recruiters point to a growing need for professionals who can handle
social
,
mobile
,
analytics
and
cloud
technology work. Hemin Shah, Executive Vice President of Morristown, N.J., staffing and services firm
Collabera
, sees the need for contractors in a number of industries: communications and media; healthcare; pharma and life sciences; energy and utilities; financial services; and technology. He lists the most pressing needs as being:
The Influence of SMAC
Shah predicts growth in contracting will be pushed by social, mobile, analytics and cloud technologies. In those areas, he foresees hiring for
iOS
and
Android
developers as well as for
Hadoop
developers and administrators. Professionals with Java and
Microsoft
skills, as well as .
NET
skills, are also in high demand, as are candidates with SAP experience, especially if they know their way around
HANA
. Contractors should pay special attention to communications and media companies, Shah says. Digital convergence—the growing synergies between IT, telecom, consumer electronics and media—is the watchword there. "Digital convergence is creating a need for multidimensional skills in contractors," Shah believes. "They have to be able to handle and to seamlessly move between what used to be traditionally discrete sectors," such as telecommunications and media.
Multidimensional Skills
With new technologies and applications emerging constantly, the need for contractors to do more is increasing. The most successful will have figured out how to handle several responsibilities at once. "The ability to apply what they know and make it relevant will prevent obsolescence and create a longer shelf life for many of the contractors," Shah says. All of this, plus constantly evolving technology needs and the ever changing regulatory atmosphere, leads Shah to believe demand for contractors will remain consistent over the next five years. Key sectors, especially healthcare, have more demand than supply of IT talent, so a seasoned contractor should be able to easily find projects, he says. The tight supply of contractors is pushing pay higher, especially in healthcare and technology services. Shah notes that some skills lend themselves more readily to contracting than others. For example, work that companies want to keep close to the vest—such as projects that are heavy in engineering or have some amount of intellectual property associated with them—are more likely to be kept in-house, while projects that involve the modification and maintenance of applications will often be contracted out.
Related Articles
Image: Corepics VOF/Shutterstock.com