Inflation is on the rise, but tech salaries are growing, as well. A new report breaks down the metro areas where technologists enjoyed the greatest salary growth between 2021 and 2022—including up-and-coming tech hubs such as Dallas/Fort Worth and Denver.
Hired's State of Tech Salaries annual report names Philadelphia the city with the greatest tech salary growth between 2021 and 2022, at 11.9 percent. That placed the City of Brotherly Love just ahead of Dallas/Fort Worth (11.3 percent), Denver (10.6 percent), and Washington DC (7 percent). Here's the full chart:
For the past few years, the cities at the top of this list have become increasingly well-known as burgeoning tech hubs. For example, "Denver has become a magnet for white-collar workers — suddenly free to work from home and relocate from pricey job centers like California, and leverage their higher salaries to buy cheaper homes," is how Axios recently described Denver's increasing appeal as a tech hub.
However, Axios added, that popularity comes at a price: "The influx of out-of-towners puts the Mile High City in the top 10 nationwide where the purchasing power of outsiders outpaces that of existing residents — a factor that's significantly driving up home prices and squeezing housing supply."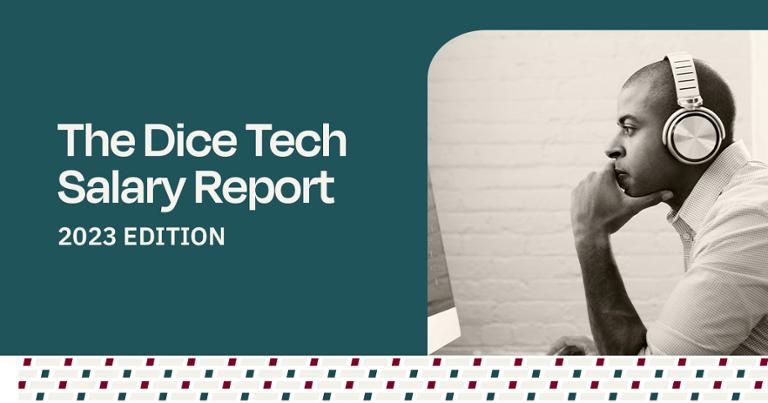 It's a similar situation in other cities on this list, such as Austin and the Washington DC area, that have seen housing prices spike in recent years. Technologists flee established tech hubs in search of cities with a cheaper cost-of-living and a local ecosystem of tech companies—but if enough of them move into the area, prices can creep up.
It's also helpful to keep in mind that the cities with the fastest-growing salaries aren't necessarily the ones that pay the most. According to Dice's Tech Salary Report, well-established tech hubs such as Silicon Valley, Seattle, New York, and Boston continue pay the nation's highest salaries to technologists:
Those high salaries indicate that, despite the migration of technologists to up-and-coming tech hubs, the old stalwarts like Silicon Valley continue to generate demand and opportunities for technologists from all kinds of disciplines. If you have the right mix of skills and experience, chances are good that companies will need your services—no matter where you reside.
Sign Up Today
A Membership has its benefits. Sign up for a free Dice profile, add your resume, discover great career insights and set your tech career in motion. Register now