The moment is here: The recruiter calls you, the hiring manager wants to hire you, and here comes the job offer! Only now -- after
crafting your resume
, going through the phone interview, seeing the hiring manager in a face-to-face interview, going for the second interview and all the hurdles in-between -- can you make a choice on taking this job.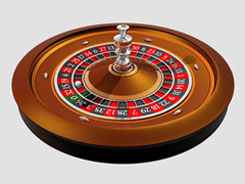 Should you accept the offer? A big mistake people make is looking at the job offer as an ending -- the end of the job search -- instead of a beginning. The offer is a beginning because accepting it is the first step in... your next job search. All jobs end. So you need to think through what you'll need for your next job, whether that job is inside the company or with a new company. In short, a job needs to give you some new tools for your next search. There are three good questions to ask when evaluating the job:
1. Will you add new job skills to your resume?
Job skills are foundational in getting the next job. Your skills need to get checked off against the
job description
from your resume or you'll never get a shot at an initial phone interview. Not the right skills, no interview. Simple. Consequently, your new job needs to give you a shot at using or learning new skills while burnishing your current ones. If you are a
project manager
, perhaps the new job allows you to work on a project in a
project management organization
where your current company doesn't have one. Or, perhaps, you can now work on a software development project where before you only did infrastructure projects. The key, however, is the new job needs to offer you the opportunity to learn and use new skills.
2. Will the new job produce visible results?
Hiring managers need people who can produce visible, business results for their department. Your resume needs to show the business results you've achieved so recruiters who look at it can see that not only do you have the skills, but you've used them to produce results. If, in the interview process, you didn't hear about your potential
work goals
and how your work contributes to the department, you have a warning flag. If your department is simply a cog in the wheel instead of working on the edge where change happens in the company, your results won't be as visible. How do you get visible results in this new job? If you don't know, the job has lots of risk.
3. Will the new job offer you a bigger and better business network?
Industry knowledge, people to help, and reasons to talk to people to learn about new work opportunities is the heart of a
good business network
. Business networks help you hear about the next job while you help others. Your new job can support building your network -- or not. Perhaps the new gig pays the annual dues to your local professional organization. Or it sponsors local business events that will expose you to more people in your industry. Or you have a really strong group of people around you that can improve your knowledge of the industry. All of those examples are ways that taking a new job can help build your network, a bedrock need when starting a search later on. Now, it's great you have the job offer in hand. It is entirely worth celebrating all that hard work to get to this point. After the celebration, though -- and before you accept the offer -- ask yourself this: "What will this job offer to improve my marketability?"