By Michael Goul Even though we keep hearing about Big Data and how organizations are increasingly using analytics in strategic planning and day-to-day operations, the people involved in turning those numbers into something meaningful are often overlooked. The role of a business analyst is one of the fastest growing in IT. The Bureau of Labor Statistics predicts a 22-percent increase in these jobs through 2020, and a recent survey from Lavastorm Analytics shows 53 percent of the 600 IT professionals responding expect their companies to invest more in analytics resources, including hiring, during 2013.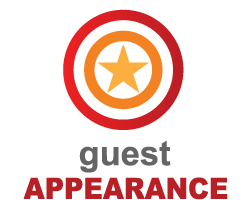 In general, having an advanced degree improves a graduate's chances of securing a job, usually with benefits higher for those with a master's degree over a bachelor's degree alone. This holds true for business analysts: Obtaining a master's sets you up for career opportunities that will allow you to pursue higher-level roles over the course of your career. In my classes, my students are the most concerned about three criteria from a degree: finding one that trains them for the real world of business analytics, securing a well-paid job, and obtaining job security. I call degrees that address those concerns "high-impact" degrees. Another term for them is "marketable," and these are the three degree types that are most effective:
Master of Science in Business Analytics (MS-BA)
MS-BA programs are usually taught as accelerated master's programs, sometimes in just nine months. They prepare students to be at the forefront of data-driven analysis, strategic decision-making and business-process optimization. Types of organizations hiring these graduates are Fortune 500 companies, government organizations, small businesses and nonprofits. Universities offering these degrees include Arizona State University (where I teach), North Carolina State University, New York University and the University of San Francisco. Who's it best for? Recent college graduates or management consultants with business, science, technology, engineering and math undergraduate degrees
Master of Science in Information Management (MSIM)
MSIMs prepare students to manage people and projects in an IT environment. Students learn the business skills needed to leverage technology to gain a competitive advantage in the global economy. This degree program is available in both face-to-face and online formats. The online platform is especially welcome to IT professionals accustomed to working over the Internet. The classes cover a wide variety of cutting-edge issues in information management, including business-process management, business intelligence, enterprise systems, IT valuation and project management. Courses also teach students to recognize and evaluate emerging technologies that have the potential to radically alter today's markets and industries. Universities offering this degree type include Arizona State University and the University of Washington. Who's it best for? Current IT professionals with two or more years of experience who want to take the next step as – or toward being -- a manager
Master in Business Administration (MBA) with a dual MSIM degree or a specialization in Information Management
These degrees provide a comprehensive business foundation and the knowledge of a traditional MBA combined with a specific focus on information management. Both the two-year dual degree and MBA-with-specialization programs are designed to provide knowledge of the strategic and managerial dimensions of IT. The specialization develops skills in enterprise modeling, database systems, electronic commerce and data warehousing, and business-process analysis to create shareholder value. The program prepares students to help shape organizations in a rapidly changing, globally competitive and technologically sophisticated environment. Who's it best for? Current business analysts and information systems professionals who eventually want to pursue a C-level position In fields that handle complex data gathered by complex technology, advanced education is more important than ever before. However, it's also important to scrutinize the value of a particular degree as a means to yield the highest return on your investment. Students need to understand the current economic landscape and monitor potential job growth to ensure they obtain the best possible degree for their own skill sets.

Michael Goul is department chair and professor of information systems at the W. P. Carey School of Business at Arizona State University. The W. P. Carey School is ranked among the top 30 business schools in the nation by U.S. News and World Report for both graduate and undergraduate programs. Goul has almost 30 years of experience at the school and is passionate about how the explosion of big data, cloud computing and the mobile/social Web affect the global economy.