The duties and requirements for business analysts vary from position to position. While some BAs support an entire organization or a particular function, others are tethered to a product or marketing manager and assist in the creation of deliverables for external customers.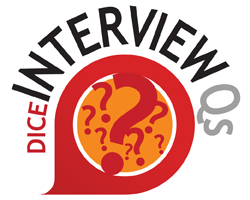 That can be a tricky role, says Laura Brandenburg, a former BA who trains and coaches prospective professionals for Colorado-based Bridging the Gap. "You may not have access to the external customers who are using your product or service," she explains. "And you need diplomacy and tact because there will be times when you won't agree with the product manager's suggestions or conclusions."
Click here to find business analysis jobs.
Here are some of the business analyst interview questions Brandenburg asks to see if a BA has what it takes to take on this kind of dedicated role.
What are your go-to techniques for eliciting requirements for a new product?
What Most People Say: "I like to use interviews and meetings to understand the requirements. When possible, I like to observe end users actually using the product or service in their native environment."
What You Should Say: "Elicitation can be tricky, as we don't have real end users in-house. I typically start by querying the product manager to see what she's done to research the market. This may involve individual interviews, analyzing documentation or conducting a competitive analysis. Then we collaborate to transform her market research into a potential set of requirements or wireframes for testing. If time and budgets allow, we may use focus groups, interviews or usability tests to gather input from current or prospective customers."
Why You Should Say It: Observing external customers is an expensive and often impossible elicitation technique. Your interviewer wants to know that you understand the product manager is a user proxy and that you have some tricks up your sleeve for managing requirements risk.
When are you done with requirements?
What Most People Say: "Requirements are never done!"
What You Should Say: "The requirements are done when I've gained approval from the product manager and any relevant stakeholders. Then, I immediately give the requirements to the technology team, knowing that we won't face unnecessary changes."
Why You Should Say It: Average BAs engage in analysis paralysis while the rock stars are self-managing and work to a clear and complete set of requirements, Brandenburg says. "It's important to start with a finite goal and a clear understanding of what 'done' looks like," she adds. "Otherwise, you'll never get products out the door."
What would you do if a product manager developed his own solution?
What Most People Say: "It's annoying when a product manager comes up with their own solution. I'd try to uncover the underlying need or purpose to see if his idea has merit."
What You Should Say: "I'd start by understanding what the solution is and how it will fit into the requirements for the project. Once I understand his solution and why he chose it, I'll do my own research to see if there are competitive alternatives that we should also consider and present my data and ideas."
Why You Should Say It: While the first answer isn't technically incorrect, it may not be the best way to handle the situation, Brandenburg says. Product managers often reach conclusions before the project even begins. It's important for the business analyst to understand their proposal but also to be sure the best solution is chosen before implementation begins.
How do you stay abreast of the latest technologies?
What Most People Say: "Hmm…uh, well…"
What You Should Say: "I monitor the trends by reading magazines like Fast Company and daily email updates from TechCrunch. When I start with a new company, functional area or project, I research relevant resources online and subscribe to feeds from the top two or three. That way, I can keep up with the latest technology and the buzz circling customers and stakeholders."
Why You Should Say It: When working for a product manager, it's essential that you have a strategy for keeping up with changing technology. Don't be caught off guard if the interviewer follows up by asking what new technologies you've learned. "Be ready to talk about social media integration tools, forecasting models or tools to synthesize internal and external data," Brandenburg warns. "Using new tools helps BAs better serve customers, be more effective and come up with new products and services."
Related Articles
---
Wondering what you can do to beef up your resume and put yourself ahead? See what business analysis certifications could help get you the job offer.
Now that you're. prepared for you next interview, isn't it time to prepare for negotiations? Find out how you can maximize your business analyst salary.