By Ji Hyun Lee
When you ask people for their advice about where you should get a computer science degree, they'll often say the same thing: MIT, Stanford, Carnegie Mellon... You know, the brand-name schools. Good advice, so long as you have close-to-perfect grades and the perfectly rounded background of classes, extracurricular activities and all of those other ingredients for the alchemy that is college admissions.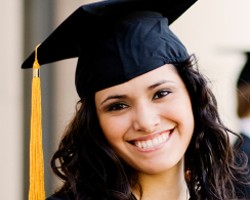 That doesn't mean you should be discouraged. Far from it. A number of colleges offer solid CS programs, even if they don't have buildings donated by Andy Grove. "I would define a great computer science education as one that teaches a student to architect, design, and implement great programs as part of a well-functioning team." says David Theilen, founder of Windward, a software development company based in Boulder, Colo. "That pushes them to the maximum of their ability." To that end, he suggests considering smaller and more focused schools. The sense of community you'll find on those campuses can make a big difference: Smaller schools, he argues, tend to be more connected. "I think this is a very important feature. If someone wants that community, they're not going to like a giant school like Cal Berkeley, no matter how good the education is." To help you come out on top in terms of cost/benefits, we've rounded up some of the best computer science schools that don't get nearly the notice they deserve.
Harvey Mudd College
Though liberal arts are at its core, this Claremont, Calif., school offers a strong engineering, science and mathematics concentration. Recently rated one of the "Best Value Colleges" by Princeton Review, it's also gaining some spotlight as the little-school-that-could for recruiting women computer scientists. "We now have the highest percentage of female computer science majors of any undergrad computer science program," says spokesperson Judy Augsburger. "It now averages 40-42 percent women. The national average is 12-14 percent." With its tight-knit student community of programmers, the graduates of the school — 780 students in the current school year — have gone on to find work with companies like
Microsoft
,
Google
, Facebook and LinkedIn.
University of Delaware
Its little-known College of Engineering, Computer and Information Sciences offers undergraduate, graduate and Ph.D. programs with an emphasis on research. Its core areas of study include software and hardware technology, analysis of algorithms, artificial intelligence and bioinformatics. The college recently announced a grant of $416,000 from the National Science Foundation Regional Cyber Security Education Initiative to expand its cyber security curriculum. UD's efforts to prepare its students for careers in such an in-demand field makes it a good choice for candidates looking to build credentials in a growing and critical specialty.
Worcester Polytechnic Institute
The interdisciplinary research team at the Massachusetts-based Worcester Polytechnic Institute recently won $1.2 million in funding from the National Science Foundation to develop a smartphone app to help diabetic patients manage their condition. Its goal is to allow patients to monitor their blood sugar levels through a personalized meter and scale just by tapping on their phones. The four-year project will operate through WPI's Healthcare Delivery Institute and work in partnership with the University of Massachusetts Medical School. Although WPI's programs cover all of the basic computer studies — engineering, science and mathematics — the school's biggest attraction is its flexibility. The master's program allows students to choose between a thesis or non-thesis option, and there are even project-based studies, which help students customize their experiences. WPI's graduates have gone on to positions at Microsoft and Twitter.
Rensselaer Polytechnic Institute
RPI recently became the first school to get its very own
IBM
Watson computing system. The school has a longstanding relationship with IBM and Watson. Several graduates were among the early developers of the Watson Q&A project. With Watson, the school plans to advance the training in Big Data and cognitive computing. Located in Troy, N.Y., RPI — with undergraduate enrollment just shy of 6,000 students — is known as the country's oldest technology institution. Its program includes in-depth studies in data, networking and Web sciences. Recently, the school fine-tuned its curriculum to focus on Python-language courses and application development. Courses cover areas such as computer components and operations, embedded controls and an introduction to algorithms.
Virginia Tech
VT students can follow "tracks" in specialized areas such as human computer interaction, knowledge information and data, media/creative computing, systems and networking, and scientific computing. It's well known for in-depth research programs in areas such as computational biology, cyber arts and visualization, digital education and systems and cyber security. VT's students have garnered recognition in various competitions including the IBM Fellowship Award, the Samsung Human-Tech Thesis award and the User Experience Award.
Ji Hyun Lee writes for
The New York Times
covering local and society news. She's also written for
Fortune.com
,
Marie Claire
and
Cosmopolitan
. Her career and workplace blog, www.politicsoftheworkplace.com, deals with the challenges of finding work/life balance. When she's not doing features for Dice she can be found playing frisbee with her Border Collie.