The prohibitive cost of a traditional four-year college education — not to mention the recent doubling of interest rates on student loans — may leave some high school grads wondering if there's another, more affordable path to a technology career.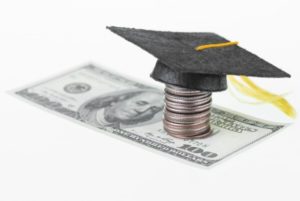 There certainly is, though it's not nearly as clear-cut. It may include attending community college, getting certifications, learning and practicing on your own, and, hardest of all, gaining experience without having a real job. Do the work, and you can get results. "When we go to the IT community and ask them what's important when they look for new employees, one of the things that jumps to the top is experience," says Gretchen Koch, Executive Director of Workforce Development for CompTIA. "It can trump a degree or even a certification if the individual has a resume that shows he or she has already developed an award-winning game or written an incredible C++ or Java program. That will give them one up on the competition, even the people who have four-year degrees." How do you get past the experience vs. employment Catch-22? "Internships are the name of the game," says Koch. "And I would put internships in a broader category of any kind of work-based learning experiences." The experts agree there are certain types of companies — usually smaller rather than larger and younger rather than older — that are more welcoming to candidates without bachelor's degrees. And, there are several skills in such demand that employers are eager to look at any resume that shows experience and some level of prior success. And they are:
Junior Data Analyst
"This would be the type of database administrator who is at a relatively low level and who has experience with SQL or
Oracle
," says Koch. "It's someone who would be able to work within a business and mine and analyze data." If you can prove you can do it, the degree isn't so important.
Front-End Web Designer
"Front-end Web design is an area where I place a lot of value in an individual's portfolio rather than in just a straight degree," says Patrick O'Rourke, Talent Acquisition and Development Specialist at IT consulting firm
SWC Technology Partners
. "If he or she can work with technologies like CSS, HTML5 or JavaScript, I'm interested. These are skills you can learn at a four-year university, of course, but you can also just put in a lot of self-taught time and brush up on your own."
Consultant
"The consulting environment is results-driven and very much focused on deliverables," says O'Rourke. "If you have a book of business and you have experience doing something successfully, the four-year degree may become less important." Consulting is also the type of career you can kick off on your own. It may not be easy, but you won't have to wait to be hired via the traditional route.
Mainframe Support Technician
"I was amazed to hear that
IBM
was looking for mainframe technicians," says Koch. As it turns out, the growth of cloud-based technologies has been a boon for IBM's mainframe business. Sales are way up, but the company doesn't have enough technicians to support the systems. "They've actually set up scholarships to train individuals who come with certain prerequisites and even pay for their community college training," says Koch. "These are very good paying jobs."
Mobile Application Developer
Bryant Salcedo, Senior Technical Recruiter at Ettain Group, encourages self-taught developers to focus on the mobile arena. "Development skills in iOS and Android will pay huge dividends because the smartphone app market is still growing rapidly," he says. Startups in a hurry are likely to be less fussy about traditional degrees if they simply need someone who can code an app quickly. "If you have some type of development experience on smartphones, you'll be valuable, degree or no degree," Salcedo says.