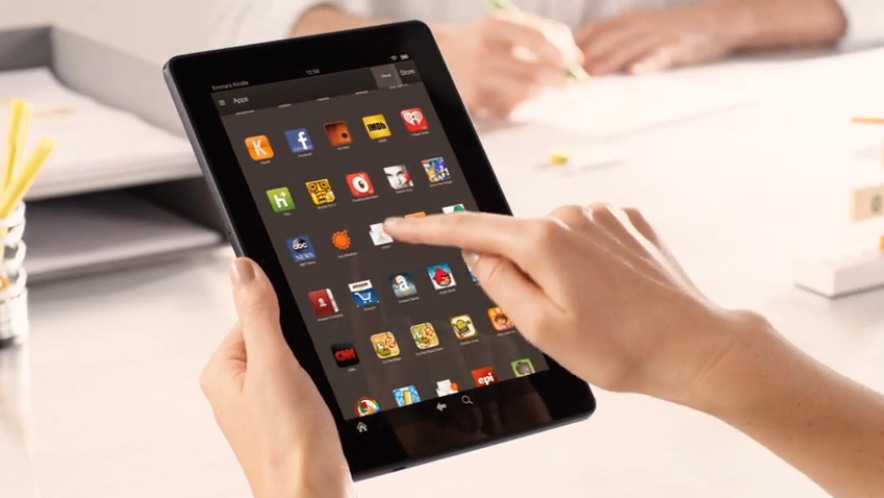 If rumors (
and The Wall Street Journal
) prove correct,
Amazon
will release a smartphone near the end of 2014. Those rumors have percolated for
quite some time
; in early 2013, for example, Amazon hired a former manager of
Microsoft's
Windows Phone developer experience to work on "something secret," which sparked a flurry of publications proclaiming that such a device was in the works.
Click here to find mobile development jobs.
Amazon already has a handful of branded devices on the market, including the Kindle Fire tablet and
the Fire TV
. As with those products, any Amazon smartphone would likely feature an interface expressly designed to search through, purchase, and consume the e-retailer's digital products (including e-books, games, and movies). Backed by considerable marketing muscle, the Kindle Fire quickly became a solid seller upon its debut in late 2011; it's probable that an Amazon smartphone would enjoy similar uptake. For startups and app-builders of all sizes, that raises the inevitable question: Is it worth developing for Fire OS, Amazon's
Android
-based operating system? Kindle Fire tablets released in 2013 run a version of Fire OS based on Android 4.2 "Jelly Bean" (API level 17); the OS on Amazon devices launched in 2012 runs "Ice Cream Sandwich" (API level 15). If that progression continues, an Amazon phone (if launched this year) may run next-level software, i.e. a version of Fire OS derived from
Android 4.4 "KitKat."
Fire OS is compatible with Android and
HTML5
. Amazon claims that 75 percent of tablet apps built for Android will also run on Fire OS
"with no additional development work,"
and that modifying the balance to run on its devices takes relatively little effort. Platform-specific enhancements include a Reading Mode that powers down other functions whenever the device opens an e-book (the better for battery life), tweaks to touch latency, an Optimizing Download Manager (for parallel content downloads), and Second Screen (which helps enable Fire TV). In other words, it wouldn't take much for an Android developer to adapt an app for Fire OS. But is the platform worth even a minimal time commitment? Devices that run Fire OS are basically portable vending machines for Amazon products—meaning your local businesses won't bulk-purchase Kindle Fire tablets, for instance, in order to get work done; for developers who build productivity and "work" apps, Fire OS probably isn't a priority. For those who build games or media-consumption apps, though, it might be worth exploring whether porting an app to Fire OS is as easy as Amazon claims, and (if so) perhaps spending the necessary hours to place it in the
company's online store
.
Related Stories
Image: Amazon