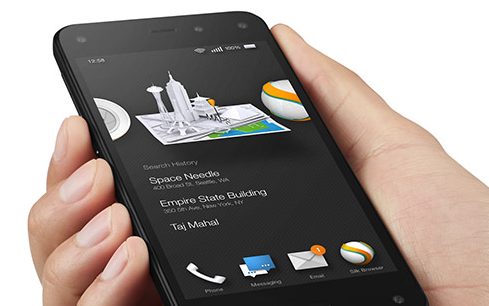 In June,
Amazon
CEO Jeff Bezos introduced the
Fire Phone
, the online retailer's first smartphone. Unlike Amazon's Kindle Fire tablets, which compete at the low end of the touch-screen market, the Fire Phone is a premium device, built and priced to challenge
Apple's
iPhone and the
Samsung
Galaxy line. It runs Fire OS 3.5.0, an operating system built atop Google
Android
, and features apps such as Firefly, which detects objects in the environment and tells you whether they're for sale on Amazon.
Click here to find mobile developer jobs.
Even before the Fire Phone hit the market, critics complained about the lack of an innovative pricing scheme—the lowest-end model, with 32GB of storage, costs $199 with a two-year contract—and the device's exclusivity to
AT&T
. And when the phone actually arrived, the one-star reviews on Amazon drilled into issues such as poor battery life. The company will inevitably address many of those complaints; Bezos is an executive who thinks in years and decades, not quarters, and he seems willing to give his new toy all the time it needs to succeed. Amazon has a habit of not releasing sales figures for its devices, so trying to determine the number of Fire Phones sold in the first few weeks of release is a bit of a guessing game. But according to The Guardian's Charles Arthur,
the Fire Phone hasn't sold very well at all
. Using a combination of data from Chitika (an ad network) and ComScore, he estimates the number of Fire Phones in the wild at 26,400. "Even allowing for margins of error, it seems unlikely—based on Chitika's data and the ComScore data—that there were more than about 35,000 Fire Phones in use after those 20 days."
Upload Your ResumeEmployers want candidates like you. Upload your resume. Show them you're awesome.
If that estimate is accurate, Amazon has a long way to go if it wants to challenge Apple and Samsung for smartphone dominance. Good thing Amazon seems less concerned about conquering the mobile-device market, and more about using its growing ecosystem of smartphones and tablets to sell more products.
Related Articles
Image: Amazon