Twelve-year-old StumbleUpon likes to think it melds the agility of a startup with the stability of an established business. The San Francisco-based company offers a discovery engine that matches Web pages, videos and photos to a subscriber's self-selected likes and dislikes. It's powered by a lean but growing crew of approximately 90 people, half of whom work in technology. The site relies heavily on
Hadoop
,
R
, Raku and Octave, and programmers work primarily with
Java
,
PHP
,
Scala
and some
C++
.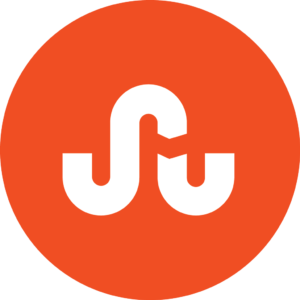 StumbleUpon wants to grow its efforts, and to that end has plans to hire more engineers. Most of its employees are in its San Francisco headquarters, but some operate out of a New York office. The bulk of the IT staff works on the
front end
,
back end
, discovery engine and
data science
, with a small number handling
IT operations
.
Click here to find data science jobs.
While some companies zero in on candidates to fill a specific role or niche, StumbleUpon aims for generalists, says Vice President of Engineering Paul Antaki. "My general philosophy is that it's more important to hire a generalist who has the demonstrated ability to learn, rather than hire a specialist or looking for very specific skills sets," he says. His reasoning: Generalists can handle the entire technology stack and take a problem from inception through solution.
How to Read a Job Posting
As you go through StumbleUpon's job descriptions, Antaki suggests asking yourself these questions:
What level of experience is required to be successful? Is this an entry-level job or is it for a more seasoned engineer?
What technical skills are required? Is the skill set very specific, or can equivalent skills and some quick learning be substituted?
What makes this job different from other engineering jobs? Is it the team? The nature of the work? Do you understand the business or technical domain?
Is anything specific required as part of the application process? For example, StumbleUpon likes to see what candidates have built, so it often ask for links to open source projects, GitHub repositories and the like.
The Interview Process
Like many companies, StumbleUpon values employee referrals and likes to get to know prospective candidates, even those who aren't looking for a job. When someone's brought in for interviews, they're not only probed for their skills, but also for cultural fit. "We ask questions that give us a sense of how someone would work in our environment," says Antaki. "We ask questions about resolving conflicts, prioritizing work, dealing with legacy code. And there is a common thread through these questions that tells us if someone will be a cultural fit or not."
See more Landing@ stories here.
Advice for Seasoned Professionals
"Our expectations are going to be pretty high, so try to demonstrate why you'll be able to hit the ground running and be successful," Antaki says. He also advises candidates to expect questions on how they would fit into the StumbleUpon job. In other words, be prepared to answer: "How have your previous jobs prepared you for a career at StumbleUpon? Why are you someone that we absolutely must have on our team? "
Advice for New Graduates
Graduates aren't expected to come through the door with a ton or experience or a resume full of major accomplishments. Instead, StumbleUpon looks for a consistent theme during interviews. "We're counting on your enthusiasm, willingness to learn and desire to get things done, so you need to make sure that comes through at all stages of the interview process," Antaki explains. "You may not have the work experience, but you've got classes, internships and side projects under your belt, so be ready to demonstrate that you're up for the challenges by drawing on those experiences."
Related Stories