Apple Arcade, a monthly subscription service that Apple says will have more than 100 titles, launches September 19 alongside iOS 13. In exchange for a $4.99 recurring fee, gamers will have access to exclusive titles. But while that sounds simple for gamers, it's not that cut-and-dry for game developers.
There are other unanswered questions, too.
What We Don't Know
It's not clear how developers who make their game available to Apple Arcade will be paid.
Exclusivity means you can't port a game to Android.
We don't know if a game can be voluntarily removed from Apple Arcade, or how Apple will decide to keep games in the library.
Positive Signs
Exclusivity only applies to mobile; you can supply a game to consoles and/or PC.
Apple Arcade is cross-platform, so gamers can take advantage of titles on Mac, Apple TV, and mobile.
At $4.99, it should be really popular.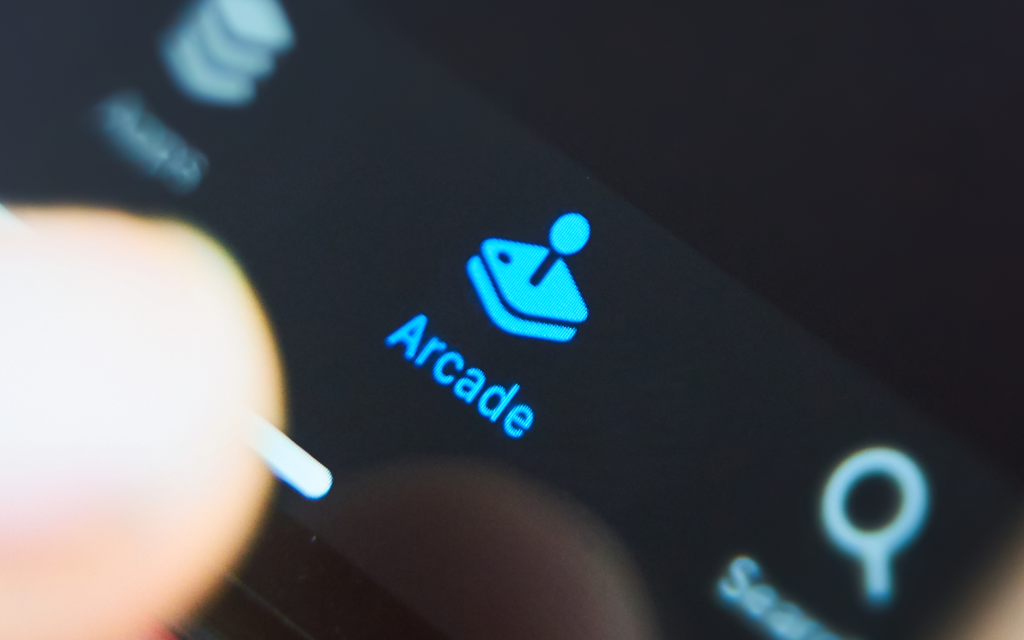 Refactor (Our Take)
Back-of-the-envelope math tells you 100 games at five bucks a month is about a nickel per title. That's all things being equal, which they never are; nobody is going to love and play every game on the platform. There have also been rumblings that Apple paid some studios a flat fee to make their games available to Arcade, although it's not clear how much, or who may have been paid.
Let's assume that's true, and Apple paid Konami, LEGO, and others big sums to make games available to Arcade. It would do so to bolster the subscription service, which is great, but that also means Apple will want to recoup its investment, and will put pressure on those studios to promote their products (and Arcade) hard. Smaller developers will be battling big names and well-funded marketing machines to get noticed, subscription service or not.
Apple Arcade is also curated. If you've got an endless runner, for example, it may be rejected, no matter how great it is, because it doesn't fit some broader plan. Apple isn't saying how it curates, only that it's essentially relying on the whims of its internal staffers. If you've ever gone through the app approval process, you know how hit-and-miss Apple's opinions and whims can be.
It doesn't seem as though exclusivity is a move against Android so much as it's Apple showing its aspirations for Arcade. In disallowing Android ports – but opening the door to games being made available to PC or consoles – Apple is quietly positioning Arcade as a subscription gaming service that dedicated gamers will care about. Titles are also available for download via Arcade, so there's none of the Google Stadia-streaming hand-wringing involved.
Technologically speaking, Apple has been scooting its chair closer to this table for a few years. Metal optimized Apple's in-house GPU architecture, and both the company's software and hardware improve dramatically with every iteration. In 2018, Apple forced macOS game developers to use Metal 2 instead of OpenGL and OpenCL, which was a bold move. Mobile games were already taking advantage of Metal with great aplomb, and with cross-platform tooling on the way in the form of Marzipan Catalyst, forcing developers to use Metal was prescient.
The troubling part is Apple has lined everything up for Apple (i.e., the architecture, the game selection, monetization, marketing) but has provided no clarity for developers. We don't know how or why it selects games for Arcade, how developers will be paid out, if they all get up-front payouts to make games available for Arcade, or if they'll ever be able to discuss how much they're making. We don't know if a game can be removed from Arcade, or if you have to wait for Apple to jettison your title. Can you promote your own game, or do you relinquish all rights to marketing as well, since it's Apple's platform? We just don't know.
There are a ton of great things about Apple Arcade, but there are too many unknowns right now. Most critically, we can't say what Arcade will do for non-Arcade games. In addition to creating a who's-who of gaming for its platforms, Arcade shuns outsiders without meaning to. Apple is limiting Arcade to 100 titles, which is obviously the cream-of-the-crop as Apple sees it... and a threshold custom-made for deep-pocketed studios. It's hard to see how smaller game studios flourish in this new environment, or if they will succeed at all.