[caption id="attachment_144427" align="aligncenter" width="4838"]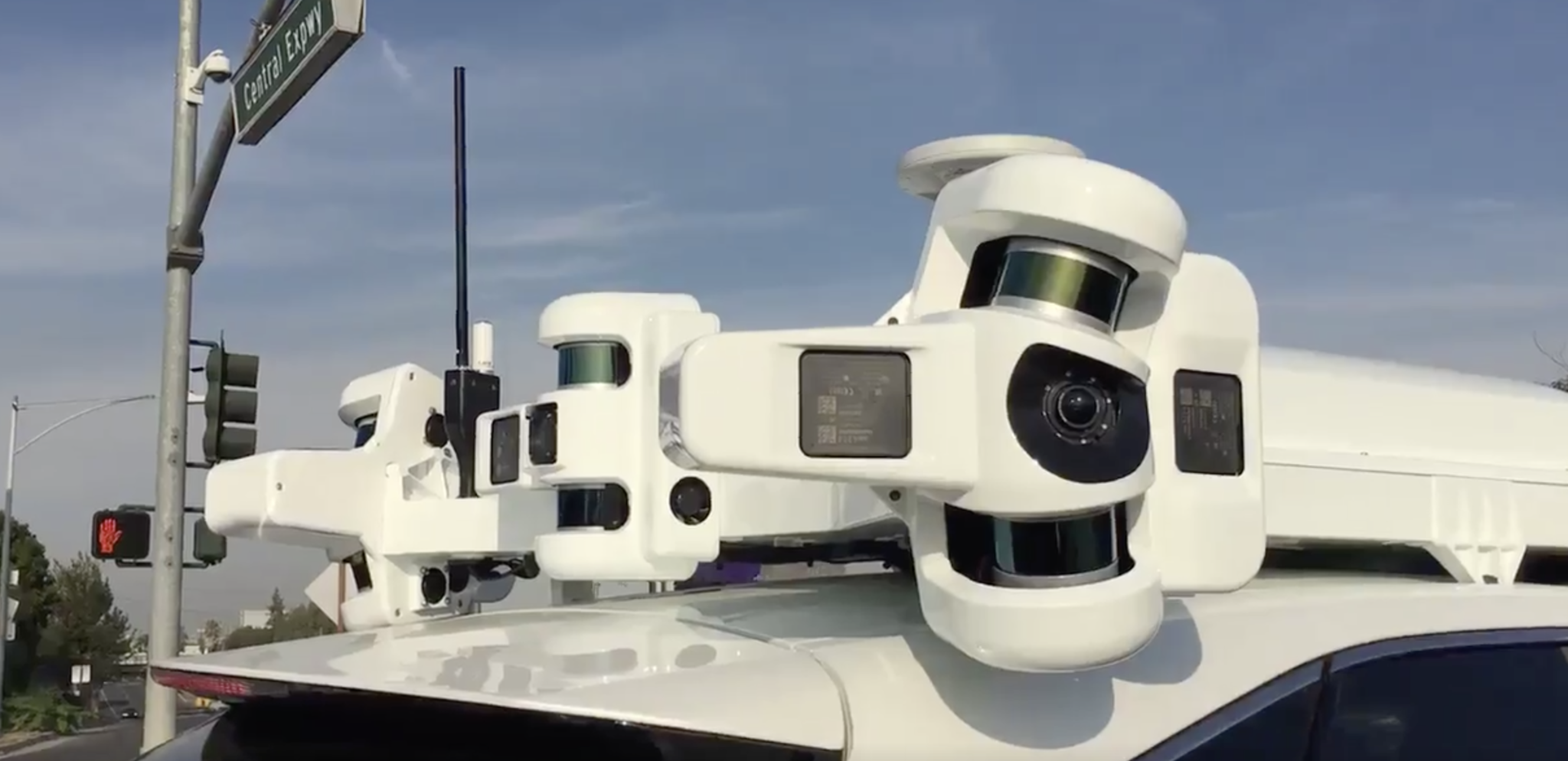 Apple Car hardware[/caption] What Apple
decides to do with its work into self-driving cars
is anyone's guess, but all signs point to some sort of self-driving platform. A fresh video posted to Twitter shows an Apple car on the roads in Silicon Valley, loaded up with interesting-looking hardware. Although the vehicle isn't branded, it's the same make and model that Apple said it would use in autonomous-driving experiments in
filings with the DMV
. (When recording data for Apple Maps, Apple relies on vans with badging that notes their use as information-gathering tools.) The guy who tweeted the video, MacCallister Higgins, is the co-founder of Voyage, a self-driving taxi company based in California. If there's one takeaway from his footage, it's Apple's overkill: there are six sensors on both the front and rear of the rooftop array, which is about double what most testing vehicles have.
Going to need more than 140 characters to go over 🍎's Project Titan. I call it "The Thing" pic.twitter.com/sLDJd7iYSa

— MacCallister Higgins (@macjshiggins) October 17, 2017
In covering this news,
TechCrunch
suggests it could be some sort of aftermarket device for your own vehicle, an early-stage design for hardware you mount on the roof of any car. But how would your car interface with it? Apple's CarPlay is nice and handy, but doesn't interact with your vehicle's system in any way. Even an impressive LiDAR array couldn't leverage CarPlay to drive the vehicle (when it comes to "smart cars," alerting you of impending impact is good; hitting the brakes for you is better). It's also inelegant. Can you imagine
Sir Jony Ive
signing off on some roof-mounted box? His well-thought-out sensor array atop your Mom's 2003 Subaru? (Furthermore, will your Mom really be okay with taking the
Thule
storage box off her roof? But I digress.) From the hardware and the DMV filing, we can assume Apple is simply going all-out on a self-driving vehicle platform. This also suits the company's DNA. It doesn't need or want to be first, just better. If 12 LiDAR sensors around the periphery of a vehicle provides more actionable data than its competitors, it makes sense Apple would use a full dozen to enhance self-driving cars. It's already playing catch-up to Google and others on the technology front. [caption id="attachment_141181" align="aligncenter" width="1532"]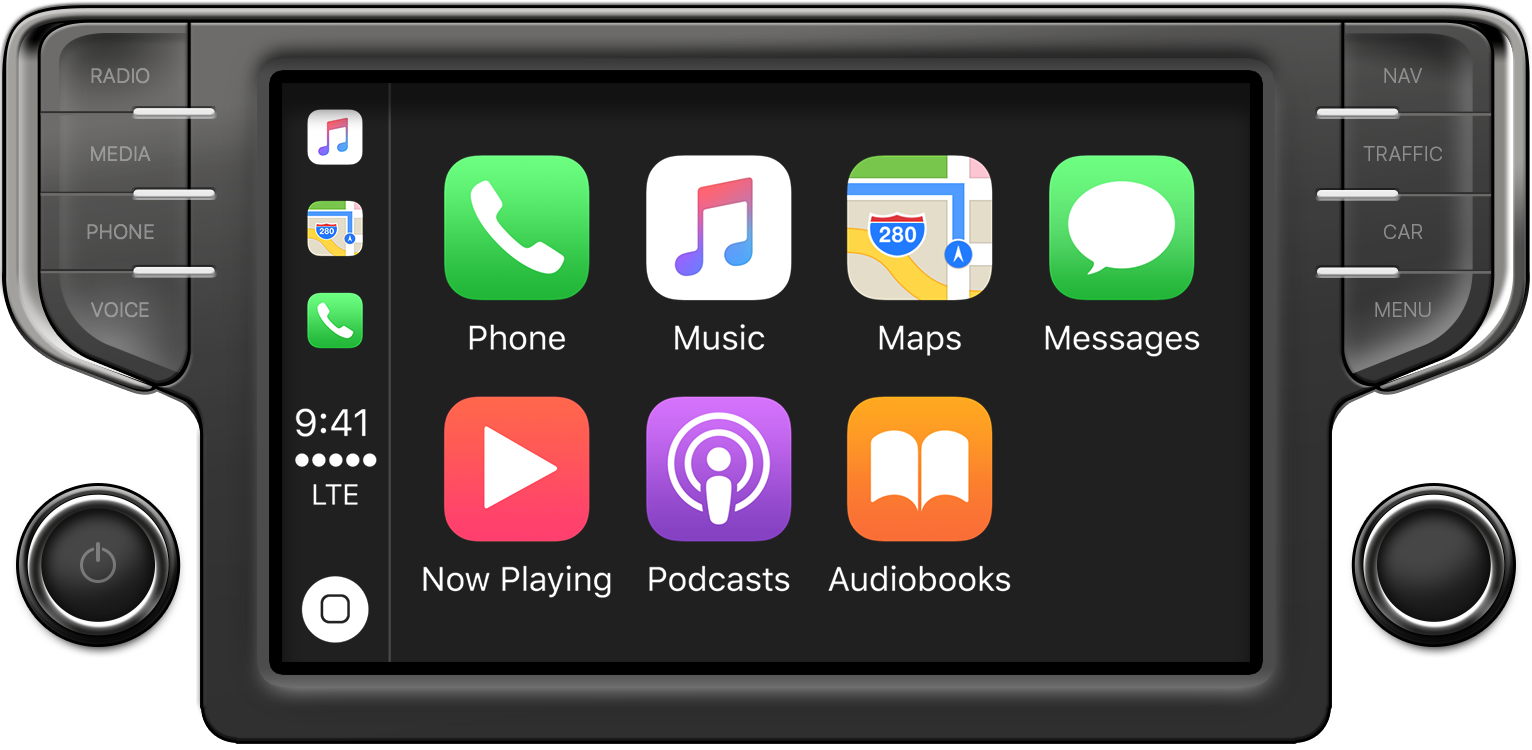 Apple has CarPlay as its in-car software solution[/caption] But perhaps everyone is right. A response to Higgins' tweet notes LiDAR on the roof is a unique choice. It's entirely possible Apple has struck agreements to build a self-driving car platform for the roofs of production vehicles. A Toyota Camry without Apple' self-driving tech would look much like the car you see on the road today; with it, the roof may be a touch higher or bulkier, with tinted glass to allow the LiDAR and cameras to operate without obstruction. This concept also creates an option for car buyers and more flexibility for auto manufacturers; Apple could hide that inelegant unit under bespoke roof assembles. Mom's new Subaru would be able to use the same self-driving tech as your fancy new BMW, without much aesthetic sacrifice. The missing link here is
what this will mean for tech pros
. We'd like to think Apple is also
mindful of its developer base
, and has side projects specifically geared toward app creation on this new-look platform. SDKs and APIs for apps used in a vehicle laced with Apple technology would be an entirely new market for developers to tap into (CarPlay apps are basically skinned iOS apps). Existing platforms are clunky and have a high barrier to entry; let's hope Apple is putting in work on this front, too.