[caption id="attachment_16550" align="aligncenter" width="618"]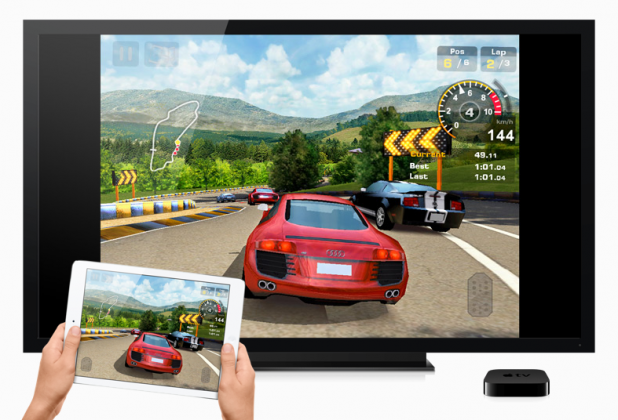 Apple TV.[/caption] Apple has a major revamp of its Apple TV in the works,
according to 9to5Mac
, which cited unnamed sources for the information. Unlike flagship products such as the iPad and iPhone, which generally undergo yearly revisions, Apple has only released three generations of Apple TV in the past seven years (with a "Rev A" to the third generation released in January 2013). Although Apple CEO Tim Cook has repeatedly referred to Apple TV as the company's "hobby," the device has managed to sell millions of units since its inception. As digital media players go, Apple TV remains a fairly standard product. It can play content purchased through iTunes, as well as stream movies and television shows via third-party providers such as Netflix and HBO. With the AirPlay feature, Mac users can mirror their laptop or desktop screen onto the television connected to the Apple TV. Those features are more than enough for some people, but it could become harder for Apple TV to compete in its current iteration against the other digital media players that have flooded the market over the past few years—in addition to consoles such as the Xbox One and PlayStation 4, which are capable of streaming content in addition to playing games and DVDs, competitors such as Roku and Google's ultra-tiny Chromecast have also made inroads with audiences. And hobby or no, Apple doesn't like to lose to other tech companies—meaning it could very well upgrade Apple TV with new features that allow it to stand out from the competition. In its new blog posting, 9to5Mac suggests that those upgrades could include a revamped operating system based on iOS, an App Store with games, and (perhaps) motion-based input controls reminiscent of the Xbox's Kinect system. (The nascent
ecosystem developing around an iOS game controller
would likewise boost any attempt by Apple to make its digital media player into a game machine.) "Apple senior executives are said to have been against adding a full-fledged App Store experience to the Apple TV, but perhaps those feelings have changed," the blog added. If Apple revamps the Apple TV, it will just add more confusion to longtime rumors that Apple is working on a full-fledged television set. Before his death in late 2011, Apple co-founder Steve Jobs told his official biographer that he'd finally figured out a way to make a great television set, although he didn't share details; nearly three years later, despite tech punditry assuming that such a device would become the company's Next Big Thing, it has yet to make an appearance. Perhaps Apple has decided to abandon an actual television set in favor of giving Apple TV more functionality.
Image: Apple