Apple is in an interesting position with WWDC 2019, the latest iteration of its annual developer conference. We almost certainly won't see any new hardware unveiled (it updated the MacBook Pro lineup last week and the iPod Touch this week), and the company has a lot of explaining to do when it comes to the cross-platform apps it has already revealed as the future. But what else can we expect?
For starters, we can bank on Apple using WWDC 2019 to unveil new versions of iOS, tvOS, macOS, and watchOS.
tvOS
Apple's recent moves with tvOS have made it less about developers and more about how much blood the company can squeeze from a streaming turnip: Most of its efforts now focus on the TV app proper, not the tvOS platform. Remember when tvOS was going to be the next big in-home gaming platform?
watchOS
Expect watchOS to receive minor improvements. The rumor mill suggests two interesting things: Native sleep tracking, and an API for beat-by-beat heart-rate data. Sleep tracking via the Apple Watch is curious: Apple owns Beddit, which it positions as the best way to monitor your sleep via technology, and tracks things like breathing and snoring; it may be hard (if not impossible) to replicate many of those features on the Apple Watch. Apple may also imitate rival smartwatch manufacturers like Fitbit, and introduce sleep tracking that just monitors how much you sleep.
Meanwhile, the rumored heartbeat API is interesting, insomuch as it may allow apps more direct access to real-time data. Having a heart monitor on your wrist is a big deal, and real-time data can only help apps become more effective health monitors.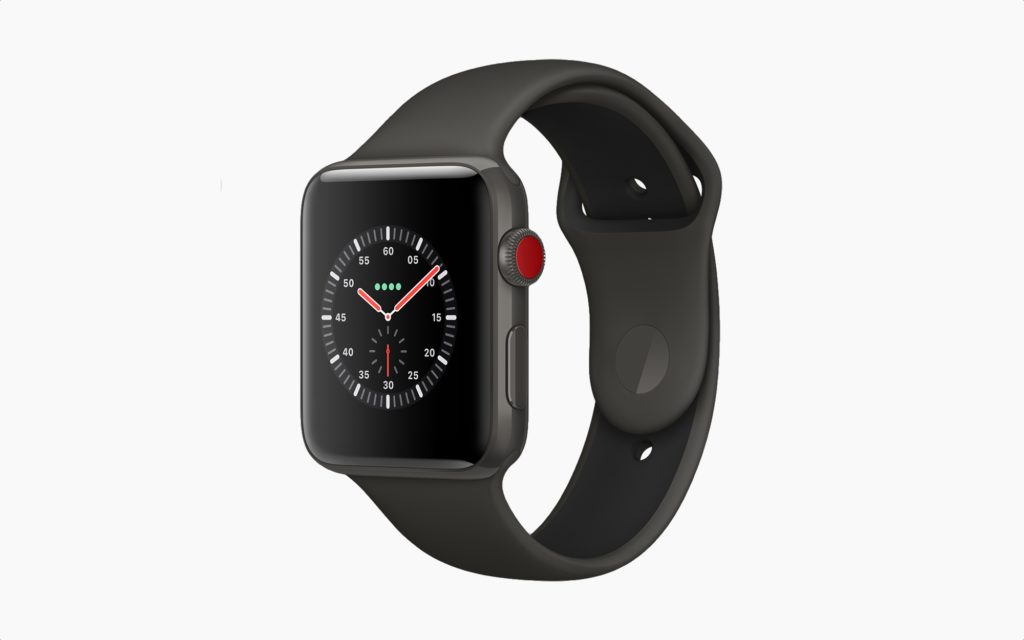 Apple Watch is also rumored to get a calculator app, Apple Books titles as audiobooks, fun new watch faces, and an App Store. An App Store on your wrist makes sense (you'd want to see what the app looks like natively on your hardware) but the small screen doesn't lend itself to speedy interactions.
iOS 13
iOS 13 will undoubtedly be unveiled next week, almost certainly with Dark Mode enabled. This feature should bring with it some tooling for developers; simply inverting colors on the screen doesn't always look great when it comes to apps.
A change to the Files app is also expected, but that's really only a positive if you're using an iPad as a computer; the Files update should make bouncing between a Mac and iPad much smoother. We're hoping for a native folder for iPad, as well as the ability to make that available to iCloud (and by virtue, the Files app on iOS).
A swipe-to-type keyboard is also rumored to arrive with iOS 13, all but driving the final nail in the coffin that is third-party keyboards for iOS. We're also anticipating a feature that will make iPads secondary displays for the Mac (much like the Duet Display app), with some rumors indicating you may even be able to use the Apple Pencil to draw on iPad and see it rendered on the Mac (via Apple's Continuity feature).
macOS
macOS is likely where Apple will stake its claim for cross-platform apps. Last year, it launched four cross-platform apps (Voice Memos, Home, Apple News, and Stocks) for the Mac, all of which were effectively retrofit iPad apps. The success of those apps as desktop apps is questionable, but they were (and are) solid proofs of concept. At WWDC 2019, we expect Apple to build on that momentum.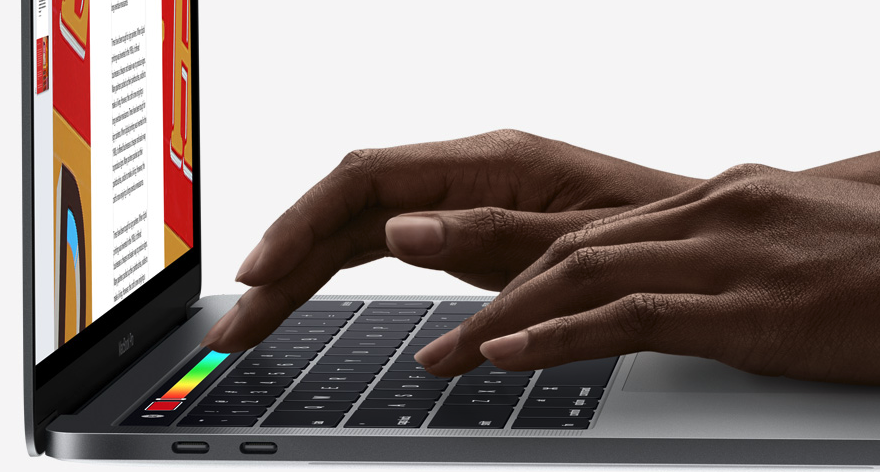 Pundits suggest Apple will all but detonate iTunes for the Mac, splitting Podcasts and Apple Music into standalone entities. If that happens, we can expect a native TV app for the Mac, and for audiobooks to be pushed into the native Apple Books app. Both moves would make sense, as those two pillars live as standalone entities on iOS (it may also signal the ability to purchase albums is coming to Apple Music).
(We also wouldn't be surprised to see an Apple Books subscription launch soon, where users could read or listen to a limited number of books per month.)
The Mac will also get a bit more iOS-y, adding stickers and effects to the Messages app. More native iPad apps are expected to land on the Mac, such as the aforementioned Podcasts app. Both iOS and Mac should see changes to the Screen Time parental control service, which may stretch to cover who a child can contact, and when. This would allow parents more granular control over how their kids use Apple devices.
Apple's WWDC 2019 app has been updated, but the schedule is void of details. While some conferences leave a few sessions with catchy titles, Apple goes all-in on this idea. Still, some spelunking shows ReplayKit (the framework for recording a screen and audio from a microphone) is probably coming to Mac. If you're wondering why, we can think of two reasons: gaming, and podcasting. With a standalone Mac Podcasts app coming, we wouldn't be surprised to see Apple turning it into a podcast-ing app as well. This would be a lot like Anchor, but offer direct uploads and availability to the Podcasts app. Providing these features as a public framework will only help app proliferation within this genre.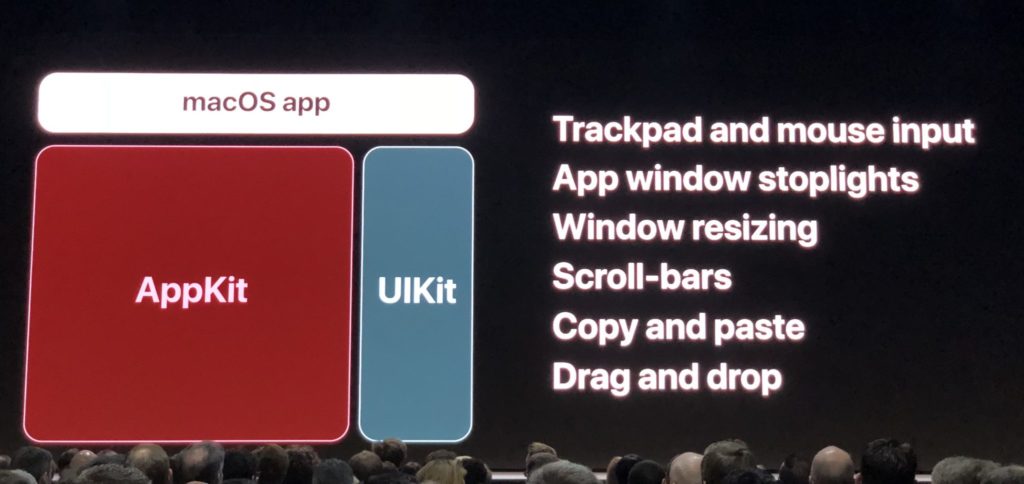 Developer Kits
WWDC 2019 will continue the cross-platform app path Apple started down last year, but we're not sure how far Apple is on that journey, or where the road leads. The four horsemen of that apocalypse (News, Voice Memos, Home, Stocks) haven't convinced us to believe yet. We'll need Apple to improve them, make the framework for creating cross-platform apps available to the public, and provide guidance on how we can monetize those apps, before we're ready to say cross-platform apps are truly the future.
ARKit, Apple's platform for developing augmented reality (AR) apps, also looms large at WWDC 2019. The artwork for the event is reminiscent of neon signage, complete with a bit of skeuomorphic shadowing behind items that obey a single point of reference (the shadows get further from their item as that item strays from the core image). This could simply be cool artwork, but it might be an allusion to AR (which is all about perspective, shadowing, etc.) and indicative of big improvements coming to ARKit.
Augmented reality still feels like a proof-of-concept, but Apple clearly thinks it's the future for mobile; rumors have long persisted that the company is working on an AR headset. Expect it to offer some AR-related announcements at WWDC 2019.
Between cross-platform apps/frameworks, augmented reality's slow roll towards a heads-up display, and deeper access to pillars like HealthKit, WWDC 2019 could be a sleeper hit for developers.