[caption id="attachment_5545" align="aligncenter" width="575"]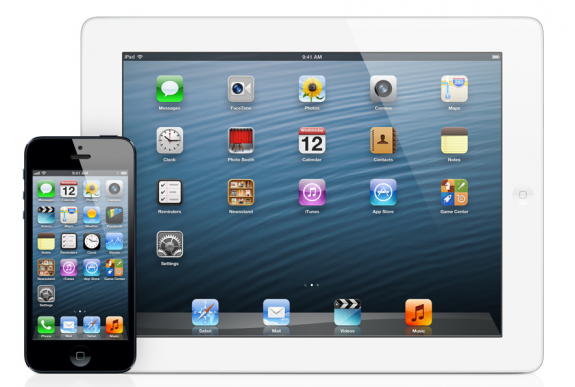 Scott Forstall headed development of Apple's iOS.[/caption] Apple CEO Tim Cook is widely perceived as a quiet and courtly man, but he's not adverse to shaking things up: the company announced Oct. 29 that Scott Forstall, head of iOS and a longtime Apple executive, would depart next year. In addition, retail head John Browett is also on his way out the door. "We are in one of the most prolific periods of innovation and new products in Apple's history," Tim Cook, Apple's CEO, wrote in a quote accompanying the statement. "The amazing products that we've introduced in September and October, iPhone 5, iOS 6, iPad mini, iPad, iMac, MacBook Pro, iPod touch, iPod nano and many of our applications, could only have been created at Apple and are the direct result of our relentless focus on tightly integrating world-class hardware, software and services." That's a pretty boilerplate statement, but its omissions are telling: as pointed out by
Daring Fireball's John Gruber
, Cook doesn't mention Forstall or Browett—much less than them for their service. Multiple publications, including
Fortune
and
The New York Times
, are pointing out how Forstall had a somewhat adversarial relationship with Jonathan Ive, Apple's head of industrial design and a powerful force within the company. According to Apple's statement, Ive is taking on additional responsibilities in the wake of Forstall's departure, most notably "leadership and direction for Human Interface (HI) across the company." That was an area under Forstall's control as head of iOS; if there was indeed a collision between him and Ive, it seems that Ive won.
The two men reportedly also disagreed on matters related to "skeuomorphism,"
which in a software context means the use of real-world objects (such as the iOS Game Center's casino-like green felt and wood) as a way to ease users into an interface experience; Forstall supposedly embraced the trend, while Ive pushed back against it. Forstall's departure could mean a decline in iOS skewomophism in years ahead. Nick Wingfield and Nick Bilton at
The New York Times
reported Oct. 29
that Forstall's bell truly began to toll when he refused to sign a public apology letter over the state of iOS 6 Maps, which has attracted significant criticism for its errors and lack of detail. John Browett's departure is far less surprising. Earlier this year,
he reportedly attempted
to increase the Apple Stores' profit margins by dismissing recent hires and cutting part time employees' hours; that led to what
one publication described as "pandemonium"
and a quick course-reversal on Browett's part. "Making these changes was a mistake and the changes are being reversed," an Apple spokeswoman
told Dow Jones Newswires at the time
. "Our employees are our most important asset and the ones who provide the world-class service our customers deserve." In the wake of that incident, Browett's days at Apple were evidently numbered. But Forstall's departure is widely considered the main news here. "Forstall forgot he was Steve's guy, not Steve Jobs," GigaOM founder Om Malik
wrote in a blog posting
. And now Jonathan Ive has more power than ever over Apple products' look and feel.
Image: Apple