[caption id="attachment_143220" align="aligncenter" width="3090"]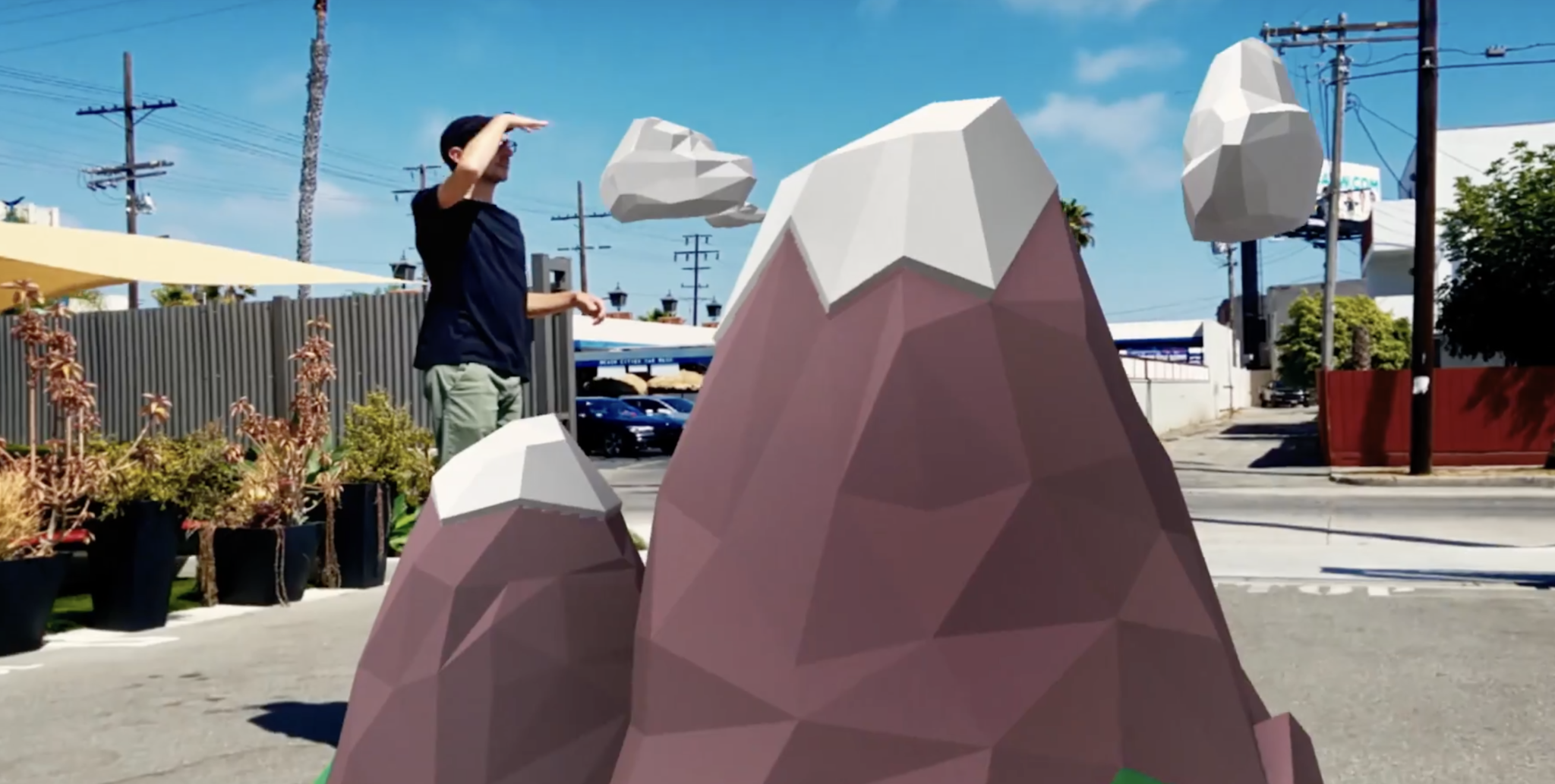 Augmented Reality (AR)[/caption] Augmented reality (AR) made a big impact in 2017. Since its debut, it seems everyone in tech has glommed onto the technology; from Apple to advertisers, anyone can create AR experiences. But what can we expect from AR in 2018? If you examine the landscape, there are some major players involved. Apple, Google, Facebook and Snapchat are the most notable. We tend to overlook Microsoft because of its confused messaging (first it was pushing AR, then 'mixed reality,' which the company claims is a combination of AR and virtual reality). Apple's ARKit was
easily the most anticipated
AR launch of the year. With it, iOS developers everywhere were immediately able to weave augmented reality experiences into their own apps, which were immediately available to tens of millions of users. It was AR's 'hit the ground running' moment. Subsequently,
Google announced
its own AR effort, the still-beta (or 'early preview' in Google's language) ARCore. Like ARKit for iOS, ARCore allows developers for the Android platform to intersperse augmented experiences throughout their own apps and services. It's still imperfect, and
we're not clear how many Android users will actually have access
to AR features, but it's a start. Facebook kept its AR initiatives close to home. It tethers augmented reality to Messenger, its widely used chat platform. More to the point, its "
World Effects
" AR feature is limited to photo and video enhancement. You can drop a cute 3D unicorn into a photo or video with some floating text. For Facebook, AR is more about image recognition than bespoke experiences. The same can be said for Snapchat, which uses AR with aplomb throughout its own service. The 'dancing hotdog' has spawned a platform named '
Lens Studio
,' where anyone can build AR experiences for Snapchat. In fact, its initiative leans into its in-house 'Lens' platform that gave us the (infamous) dancing hot dog. It hopes everyone from students to brands will make their own AR characters, which naturally tie directly to Snapchat.
Amazon just launched Sumerian
, a platform for both AR and virtual reality (VR) experiences. It's a bit odd, and feels like it's meant more for VR than AR, but it's… something.
Augmented Reality Will Mature
AR will prove both a gift and a curse for 2018. If you've not
used
AR, it's both exciting and frivolous. Writing AR-laced apps is pretty easy, but as we've cautioned before, the utility isn't there for every app. The allure of AR is hard to pass up for many developers. Tools for building 3D experiences are everywhere, which means AR will be, as well. Even those which feel like 'me too' toolkits (looking at you, Amazon) will find their developer audience. AR-related hardware is also having its moment. Apple's ARKit is available on all modern iOS devices, and Android's install base will see ARCore used widely. Facebook Messenger and Snapchat are go-to communication tools for many. Amazon slipped Sumerian into AWS, which powers a healthy portion of the internet (which means a
lot
of developers are familiar with it). Unfortunately, users should expect a glut of AR features in apps unsuited to the technology. Developers will struggle with their desire to tinker in things like ARKit and SpriteKit (speaking in iOS terms) in conjunction with the 'ship it' mindset. Developers should throttle back a bit and consider why an app or service
needs
augmented reality. Even an award-wining game like
Splitter Critters
makes effective – but totally unnecessary – use of AR. Is there a good reason to have an augmented reality display when the user already has a perfectly good smartphone display in their hands? In the case of many apps, the answer to that question is "likely not." Nonetheless, given how tech companies hold their annual developer events in the Spring, expect the augmented reality craze
to mature over the last half of 2018
. Just as developers are finding their footing with AR, so are the companies behind the platforms. In a sense, AR itself is a bit beta.
But it sure is fun
.