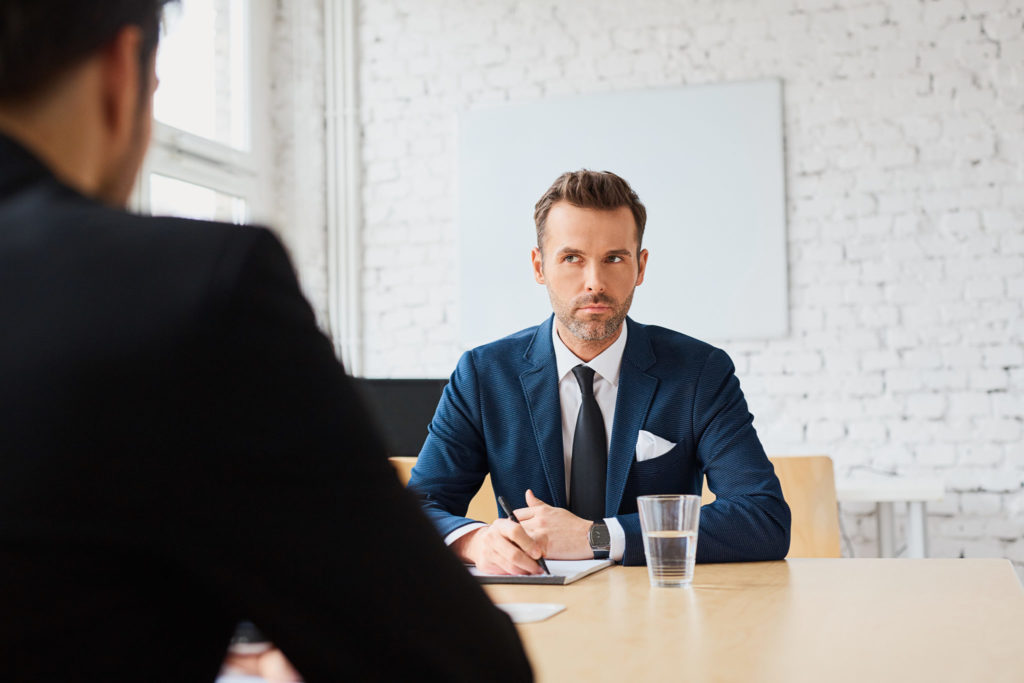 Most tech pros go out of their way to build effective, long-lasting relationships with third-party recruiters. But there are exceptions: candidates who unknowingly (or perhaps purposely) exhibit attitudes and behaviors that irritate tech hiring managers, derail deals and drive recruiters crazy. In extreme cases, recruiters may even refuse to represent a prospective candidate who is difficult to work with. That's a bad position for a tech pro, who generally needs all the allies he or she can get. Check out the following list of behaviors to see if you are guilty of being a nightmare job seeker.
Making Unreasonable Demands
You always want to strike the best possible deal with your target company (by the way, recruiters want that, too). But recruiters say it's impossible to place a candidate who insists on making over-the-top demands. "Some tech pros have unrealistic salary expectations or they won't even consider a position unless they can telecommute or work flexible hours," explained Kay Durkin, president of Phoenix Partners. "I know what the market will bear and what clients are willing to pay," she added. "There's no point in submitting a candidate unless their salary fits into a client's pay grade and salary structure."
Not Being Fully Open and Transparent
Sometimes a candidate mistakenly thinks that being submitted for a position several times improves their chances of getting hired. They fail to realize that some companies automatically disqualify candidates who are "double submitted" for the same position, Durkin noted. With that in mind, candidates should tell recruiters if they've applied to the same position before, especially if it was done through another recruiting agency. "Honesty is important," Durkin added. "Make your recruiter fully aware of your previous activity so the two of you can decide if it makes sense to submit you for an opportunity."
Ignoring Job Interview Tips and Advice
An experienced recruiter knows a hiring manager's hot buttons, as well as the best ways to respond to his or her interview questions. Yet some candidates still insist on going rogue: they ignore their recruiter's advice and say the wrong things during interviews, or go completely off-topic and ruin their chances. Who can blame recruiters for getting frustrated under those circumstances? Receiving thorough interview prep that includes insights into the preferences of hiring managers is one of the advantages of working with a third-party recruiter. It's no wonder that the prospect of such rogue candidates keeps recruiters up at night.
Dragging Your Feet
Recruiters put a lot of effort into taking a job order and finding a suitable candidate. They often refuse to work with candidates who don't put in the same effort. "Sometimes I'll ask a candidate to
update their résumé
or provide additional details on a project so I can submit him for a position right away," explained Kristen Stover, recruiting manager for Base36. "But occasionally a candidate stops communicating and I don't hear back from her for three or four days." Being unresponsive extends the hiring process, makes a bad impression, and gives the edge to less-qualified candidates who show more interest in a position.
Not Honoring Commitments
Yes, it's a candidate's market at the moment, thanks to a generally low
unemployment rate
in the tech industry. And because many job candidates are currently employed, the best recruiters try to arrange interviews around your work schedule. Once you've committed to a time, however, you need to stick to it. "You still need to impress the hiring manager and show respect," Stover advised. "Asking to reschedule an interview after a manager has gone out of his way to accommodate your schedule gives him the impression that you feel entitled or may be difficult to work with."
Not Treating Recruiters Like Valued Partners
Candidates often complain that recruiters don't treat them with dignity and respect. But respect is a two-way street: nightmare candidates take recruiters for granted and treat them like subordinates instead of valuable partners. Remember, recruiters decide who to present for a job (and who not to). They may hold the key to a phenomenal career opportunity. The bottom line is that even highly qualified candidates with hot skillsets can't afford to alienate anyone.