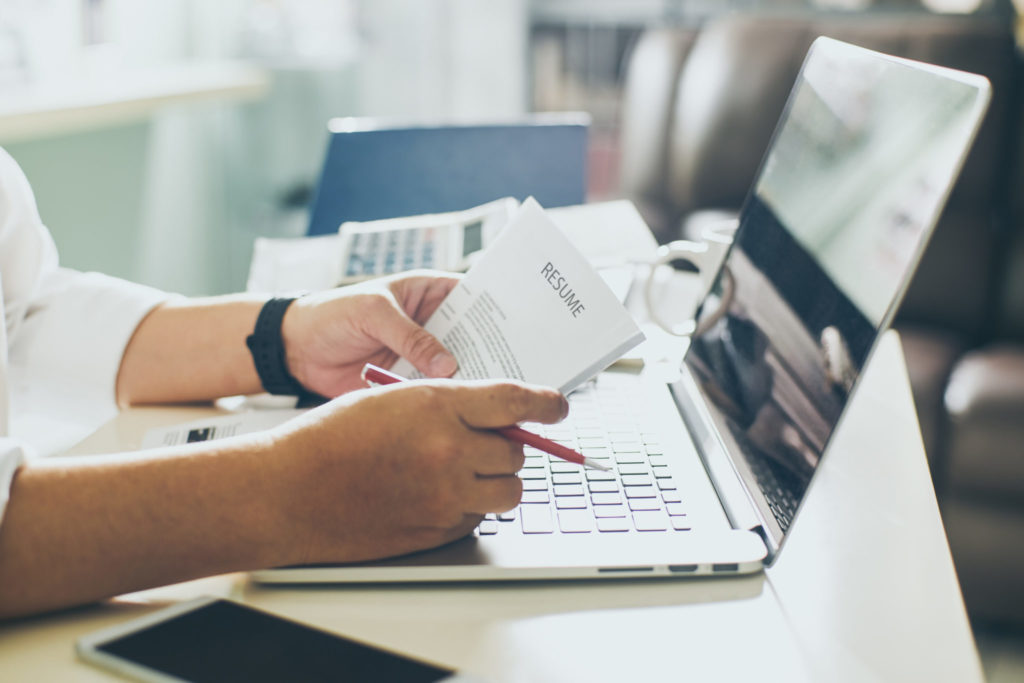 When I first started out as a software developer, I made a lot of mistakes on my résumé. Today, when I review incoming résumés as part of my job as a senior developer, I see people making many of the same mistakes. But don't just take my word for it: I reached out to a recruiter in Chicago, Brayden Misiolek of Beacon Hill Technologies, for some additional insight into the mistakes that people make on their résumés. As a senior IT staffing consultant, he had a lot of advice (some of which came as a surprise to me).
Objective Section
"Generally I advise against an objective section in your résumé, unless you are at a crossroads in your career," Misiolek said. That being said, if you want to move into a different kind of work (say, from developer to data analyst), an objective section can help frame your experience in light of the job you want to obtain: "Your next position may not be deducible from your history." Instead of a section that describes your career objectives in a paragraph, try for a professional summary section that breaks your career down into bullet-points.
Leadership
If you're listing leadership experience, consider deleting any "mundane aspects" of those roles, in Misiolek's words. Instead, focus on things like "high level strategy, operational mindset, work flow development, business process development, management, leadership, [and] customer-facing requirement gathering."
Job Skills
When listing job skills, take care to qualify your actual skill levels. "It is also perfectly fine to include areas that you have self-studied, or trained on (and maybe haven't completed the exam yet)," Misiolek said. "As long as you're genuinely engaged with these topics, it is helpful to reflect and show a genuine passion in technology." Just make sure that you can back up any claims about your expertise in a particular technology; your interviewer may end up testing you on it. For older tech workers, Misiolek suggests de-emphasizing achievements and certifications that aren't current. When it comes to detailing the earlier parts of your career on your résumé, make sure to minimize and simplify whenever possible. I agree with him on this one; I really have seen "Winzip" prominently positioned on a résumé for a software developer, as if it wasn't old (although well-used and simple) technology. You might think that adding more keywords will help recruiting software pick up your application materials, but often it just results in your résumé ending up in front of a hiring manager who's looking for someone different from you.
Non-Tech Experience
Misiolek isn't a big fan of listing any non-technology experience on one's résumé: "Have a career before IT? Leave it off and, instead, at the end of your résumé include: 'Additional Non-IT Professional projects available upon request.'" If the prospective employer actually requests that information, make sure to frame it in a way that reflects well on your technology career. For example, if your non-tech job was a stint in a customer-service center, emphasize how that job helped you learn "soft skills" that have proven valuable in your tech positions. When I review résumés, I often note an obvious padding of experience. For example, there's a fine line between wanting to grow your knowledge in a particular technology and pretending you're already an expert in that technology. I'm often impressed when a candidate is honest about their limited experience in a particular topic, so long as they show evidence of trying to learn. Listing dozens of technologies on a résumé rarely helps your case, no matter what kind of job you're applying for. While there are a few people out there who are true experts in many different technologies, that's rare; many experts focus on one or two technologies. (I used to be an expert in C++ but have barely touched it in several years, so I would no longer call myself an expert.)
Job Title
Job titles are a huge issue on résumés. Again, honesty matters; for example, changing your job title to imply that you managed more people or had more responsibility is never a good maneuver. If you call yourself the "head" of a division or project, I'm going to expect that you have serious leadership skills and know how to manage a sizable team.
Use More than One Résumé
This came as a shock to me when I was young and first starting out: You don't need to restrict yourself to just one résumé. It's totally fine to have one résumé that focuses on your ambition to move into another field or industry, for example, and another that concentrates on your current field or industry. This allows you to quickly apply to a variety of positions, potentially expanding your career options. Moving ahead in your career is an ongoing challenge. Stay on top of the current résumé trends by asking hiring managers what they prefer to see on a résumé. Hiring managers keep their fingers on the proverbial pulse of the industry, and can alert you to hot skills or jobs (for example, artificial intelligence and machine learning). Use that information to adjust your résumé so it pops out. And always remember: the résumé is just the initial connection. As Misiolek points out, the interview is truly "your turn to shine."