Medical technology services provider athenahealth plans to expand into Austin, Texas, after state and local officials dangled a $5.5 million incentive package in front of it. The company says the move is part of a national growth strategy aimed at improving service for clients throughout the healthcare industry. Over the next 10 years, it will add some 600
software development
and
R&D
jobs in Austin, and spend approximately $13 million to redevelop a 110,000-square-foot space in the city's downtown.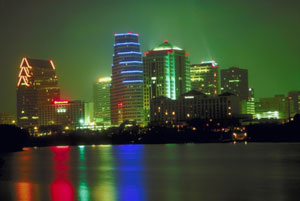 "Austin offers athenahealth everything it could ask for in a city," said Leslie Brunner, the company's senior vice president of people and process, in a statement. "It's among the top tech hubs in the country, provides an unrivaled culture of innovation and creativity, and is home to some of the best talent that healthcare and technology have to offer." The company will have a presence at this year's SXSW, with representatives hosting product demonstrations in Mashery's Circus Mashimus lounge in the convention center March 7 through March 11. Also, Abbe Don, vice president of user experience at athenahealth mobile service Epocrates, will host a discussion on "Healing Healthcare with UX Design." That will take place Sunday, March 9, at 5 p.m. at the Hilton Austin. The
Texas incentive package requires athenahealth
to hire 35 people by the end of this year, employ 100 by the end of 2016 and add a total of 607 by the end of 2023. athenahealth would also have to make a local capital investment of $7.75 million by the end of 2023. The new jobs will reportedly pay an average of $132,085 a year, with a minimum for all employees of $11 an hour, according to documents filed with the city. athenahealth is hiring in other locations, as well. It's announced plans to
add 1,900 new jobs
over the next 10 years in Boston, and previously said it would
invest up to $10 million in Atlanta
, moving operations from nearby Alpharetta and adding up to 500 jobs there.