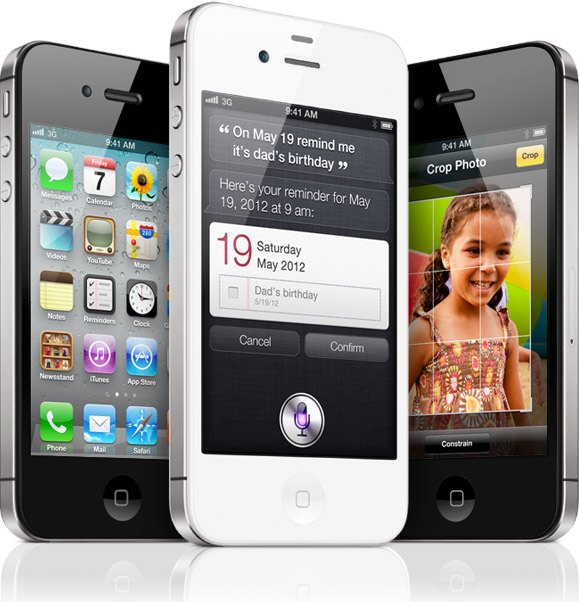 Apple says pre-orders for its new iPhone 4s reached 1 million on the first day. Although it didn't break down the orders carrier-by-carrier, AT&T said it took 200,000 pre-orders in the first 12 hours. Previously the single-day record was 600,000 set by the iPhne 4.
In the first hours after 4S was announced, the Apple community seemed underwhelmed and the company's stock price even went down a bit. But now,
Reuters reports
AT&T took pre-orders for 200,000 of the new iPhones in its first 12 Hours. (All three major U.S. providers -- AT&T, Sprint and Verizon -- began taking pre-orders Friday. Store sales will begin Oct. 14.
AT&T has seen extraordinary demand for iPhone 4S with more than 200,000 preorders in the first 12 hours alone, the most successful iPhone launch we've ever had.
When the iPhone 4 was announced last year, it was first available only through AT&T. In the first day AT&T took 600,000 pre-orders. By the third day pre-orders reached 1.7 million. But the iPhone 4 story is different from the iPhone 4S, because it was a totally new device with a lot of improvements. The 4S enhanced its predecessor's design through internals like an improved camera, processor, antenna system and
iOS 5
. Though this is just a preliminary report, analysts predict that in the last quarter of 2011, Apple will sell 27-28 million iPhones worldwide. We'll have to wait and see whether the
Google Nexus Prime Smartphone
can change the history and slow down iPhone sales.