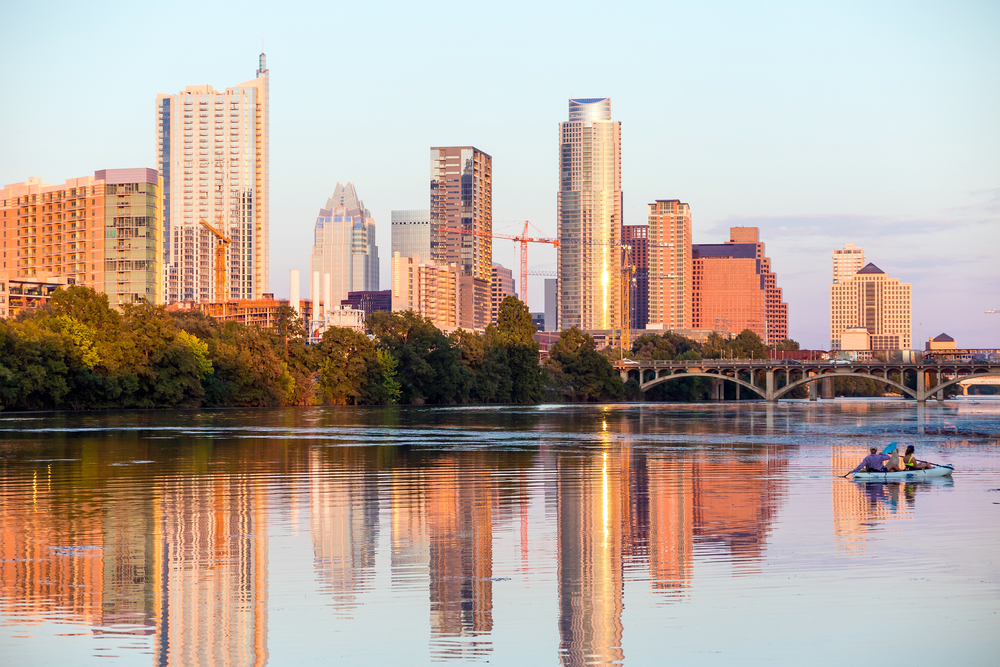 The annual South by Southwest conference has made Austin synonymous with startups and innovation, but the Texan city is also home to an increasing number of established tech firms, all of which need tech professionals with
Web development
and
data-analytics
skills. According to Julie Huls, president & CEO of the Austin Technology Council, Austin is doing a great job of promoting its strengths, especially with regard to Web and cloud companies that market products toward ordinary consumers: "The growth within this sector is clearly there globally, and I'm happy Austin is using its depth and experience in other arenas to leverage into consumer."
Austin Companies on the Lookout
Kimberly Eyhorn, director of global talent acquisition at
HomeAway
, an online market for vacation rentals, notes that her company is focused on hiring
data scientists
and
data warehouse engineers
who have a strong background in
Hadoop
, BigQuery and other analytics platforms: "We plan to add more than 200 people to our Austin team in 2015 leading into early 2016."
Check out the latest Austin-based tech jobs.
HomeAway isn't the only company that wants pros trained in the most popular analytics and data-warehousing tools. Take Bazaarvoice, which is on the hunt for not only Austin-based engineering talent, but also
backend
,
DevOps
,
quality assurance
,
Big Data
, and
product management
pros. According to Ryan Robinson, "chief people officer" at Bazaarvoice, the company works with a wide array of technologies, from high-throughput, distributed
Linux
systems and
Amazon Web Services (AWS)
technologies such as
EC2
, to data stores such as
Cassandra
,
ElasticSearch
, and
Redis
.
Tech Outposts in Austin
While the startup scene is certainly growing in Austin, the biggest names in tech have also helped boost hiring in the city. Google's Austin location recently added about 400 jobs, and
Amazon
created 250 new positions in the city, according to the
Austin Chamber of Commerce
. Industry stalwarts such as
Apple
,
Dell
, and
Oracle
—all with outposts in Austin—accounted for tech job openings in recent months as well, according to the Austin Technology Council.
Accenture
,
GM
, Intel,
Qualcomm
,
Randstad
, TechForce, and Visa also have tech openings.
Skills in Demand
In addition to data-analytics pros, companies in Austin want developers with extensive
Java
and
Python
expertise. Mark Cunningham, founder of The Bidding Network, notes that companies are in serious need of
full stack Web developers
,
lead UI developers
, and
software engineers
with a minimum of five or more years of experience. However, entry-level tech professionals could find themselves battling with more experienced colleagues for top jobs, he added: "Employers really want you to come in and hit the ground running."
Salary Trends
Tech salaries are on the rise in Austin, with well-heeled startups helping to fuel the boost in pay. Cunningham noted that smaller startups in Austin—ones with Round A funding—are typically offering $110,000 (if not more) for people with in-demand skills. Austin is also competing head-to-head for talent with major technology hubs in Silicon Valley, New York City, and Seattle. That's driving up pay, with an accompanying bump in relocation packages and signing bonuses, said Jesse Garcia, business development manager for The HT Group. The Dice
Tech Salary Survey
lists the average Austin tech salary as $93,135, up 1.2 percent from 2014.
Leading Industries
According to the Austin Technology Council Tech Talent Study, the city's tech industry breaks down as follows:
Computer & Peripheral Equipment
Internet & Telecommunications
IT Services & Applications
Semiconductors
Software