Bioshock creator Irrational Games is winding down as co-founder Ken Levine starts a new venture at publisher Take-Two Interactive. The Quincy, Mass.-based company, which had 200 employees less than two years ago, will be sliced down to 15,
Joystiq
reports without specifying the number to be cut.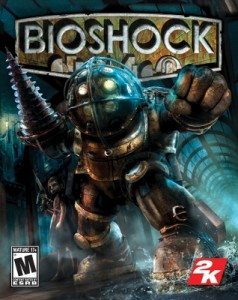 Going forward, plans are "to
make narrative-driven games
for the core gamer that are highly replayable. To foster the most direct relationship with our fans possible, we will focus exclusively on content delivered digitally," Levine said in a blog post. Irrational Games is not the only games studio to close its doors or face challenges in the past couple of years. The Walt Disney Co.
shut down LucasArts game studio
, affecting approximately 150 people,
Big Fish Games shuttered its cloud game-streaming initiative
, laying off 49 Seattle workers and closing offices in Vancouver, B.C., and Cork, Ireland,
Sony Online Entertainment
cut
70 jobs from its San Diego work force
and an undisclosed number in Austin, Texas, while struggling
Zynga announced plans to jettison 15 percent
of its employees — 314 total — after posting disappointing financial results.
Preparing the Parachute to Land
When companies institute large scale layoffs or close their doors, they often hold job fairs where other companies are invited to interview their soon-to-be former employees, as well as offer workshops on resume rewriting and improving interviewing skills. Irrational Games is sponsoring a recruiting day, inviting third-party developers and publishers a chance to interview its outgoing employees. Take-Two also will discuss with them other opportunities within the company. With the layoffs at LucasArts, Disney held job fairs and workshops for those affected by the closure, as well as researched opportunities for employees to transfer to other game companies or sister companies within Disney. But regardless of whether they're offered a recruiting day, job seekers in the game industry will likely want to head to the job fair booths at the upcoming
Game Developers Conference
, set for March 17-21 in San Francisco. They offer another good opportunity for laid-off game developers to find work.