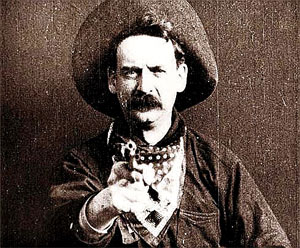 A recent Dice search for "hacker" produced around
75 hits
, which might interest those who want to become legit. Following that path has become a definite trend. Though absolute numbers are impossible to get, it's generally accepted that one in four hackers is an informant. One reason, according to
NPR:
The hacker community is highly paranoid and more of them think it's safer to jump over to the legal side of the fence. Recently
Mashable
reported on seven high profile hackers who came out of the cold. One was Jeff Moss, who founded the DEF CON computers hackers conference. In 2009 he was sworn in by the the Department of Homeland Security. Now, he oversees security for ICANN. Can a zebra change its stripes? For some, the lure of the dark side is too great.
Albert Gonzalez's
white hat was black on the inside. Gonzalez was a small time player recruited by the FBI to act as a honeypot and snare larger hackers. The feds paid him $75,000 a year, working nine to five. Sweet. But with his attraction to bigger money and greater thrills, and armed with knowledge of how the government finds black hats, Gonzalez couldn't resist secretly breaking into government agencies and bank accounts. He was caught again and is currently serving his first year of a twenty year sentence.