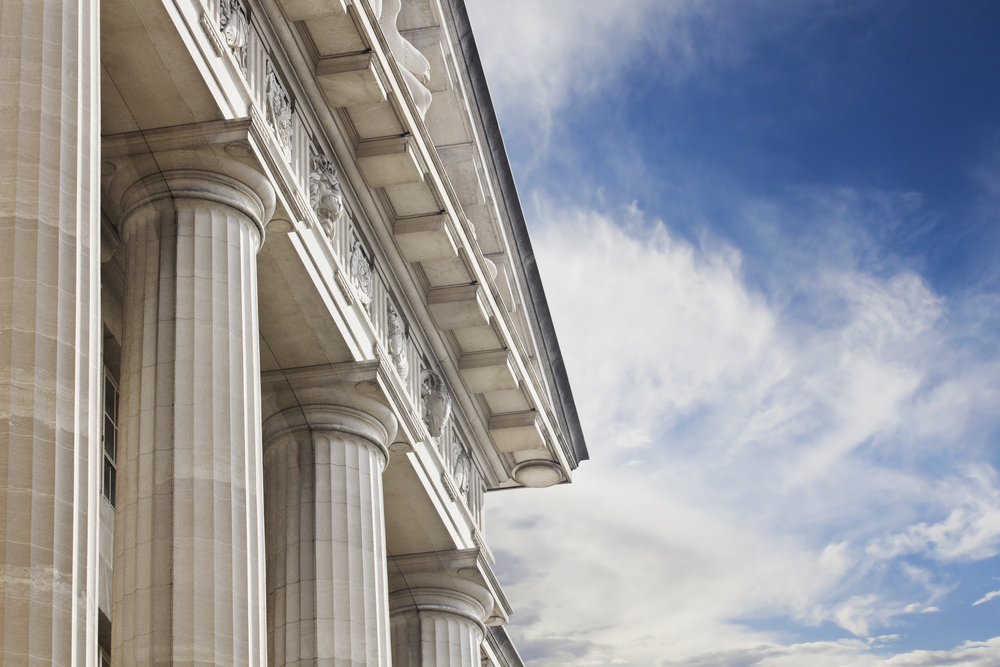 Public sector technology (a.k.a. "government tech") has been a
potential disruption target
for years. There's a special kind of tech pro who wants to transform the digital footprint of local, state and federal institutions. In addition to those who want to change how governments' tech infrastructures work, governments themselves invest quite a bit in technology. While federal spending on IT varies per year, it is projected to top
$51 billion
in 2017. (That's in addition to the
$148 billion
has been spent on research and development initiatives.) Despite the buzz about government tech, government agencies are famously averse to modernization. There are jokes, for example,
about some federal departments still running Windows 95
. But vendors see profit in helping governments modernize their respective tech stacks, and therein lies an opportunity for tech pros looking for work, as well as investors betting on rapid development. The idea of "government tech overhaul" is robust enough to have attracted over
$1 billion
in private capital investment over the past year. A myriad of possibilities awaits technologists with diverse skillsets to explore (and change) any of these four operationally broad segments:
Service Delivery: Software for records, forms, email, websites and data integration for both public and internal use.
Smart infrastructure: IoT for utilities, transit, etc.
Administration: Collection and analysis of data for everything from geo-mapping to citizen engagement, disaster response and government fraud.
Civic Technology: Multi-channel civic engagement platforms that connect users to each other and to all levels of government.
The priorities for government IT differ as much as they do within enterprise IT. "It's endlessly fascinating and there are tons of opportunities for innovation in all areas," said Joshua Goldstein, CEO of the Department of Better Technology, Inc. (DOBT), a startup that uses its SaaS platform, Screendoor, to help governments and civic organizations deliver digital services to users. "You use the same skill sets as you would while working on the consumer side… but it's applied to a very different set of problems." In other words, if you want to work in this realm, you must be excited about trying to create fundamental change within giant, complex, sometimes underfunded organizations. Sravan Puttagunta, CEO of Civil Maps, a tech company that enables clients to make geospatial decisions based on their mapping and data, works with both governments and heavy industry. Programs for his private-sector clients generally move much faster than his government ones. "Government work," he said, "requires building a lot of consensus." It can take as long as three years before Civil Maps is paid for a project—and while the company has large-volume government contracts, it's a lot of work to get agency decision-makers to move processes forward.
Many Options Available
DOBT and Civil Maps are illustrative of the growing diversity in government tech (as well as two of its significant growth segments). Civil Maps' complex mapping services fall within the category of Administration, where the need for tech skills is vast and varied. Puttagunta is always on the lookout for machine-vision experts and data architects; his company is mainly a Python shop with C and C++ for the embedded side and JavaScript, NodeJS and MongoDB for the full stack. Puttagunta believes that culture trumps skills when it comes to this sort of work. "We can teach hard skills pretty quickly," he said. "We prefer generalists that we can turn into specialists." DOBT plays in the Service Delivery segment. The company develops applications that build online forms to streamline workflow automation; its largest client is the California Department of Justice. While familiarity with DOBT's Screendoor platform is a plus, there's a need for candidates with UI, UX and design backgrounds, as well as experienced coders. Like Puttagunta, Goldstein is less interested in specific hard skills and more in a right fit. DOBT prefers candidates who have a strong desire to evolve government by changing its technology. As digital technologies saturate the space, a different model of government employee will develop, as well. "There will be fewer people who train to be lifelong civil servants," Goldstein noted, "and it will create more opportunities for people from technology industries to work inside of government."