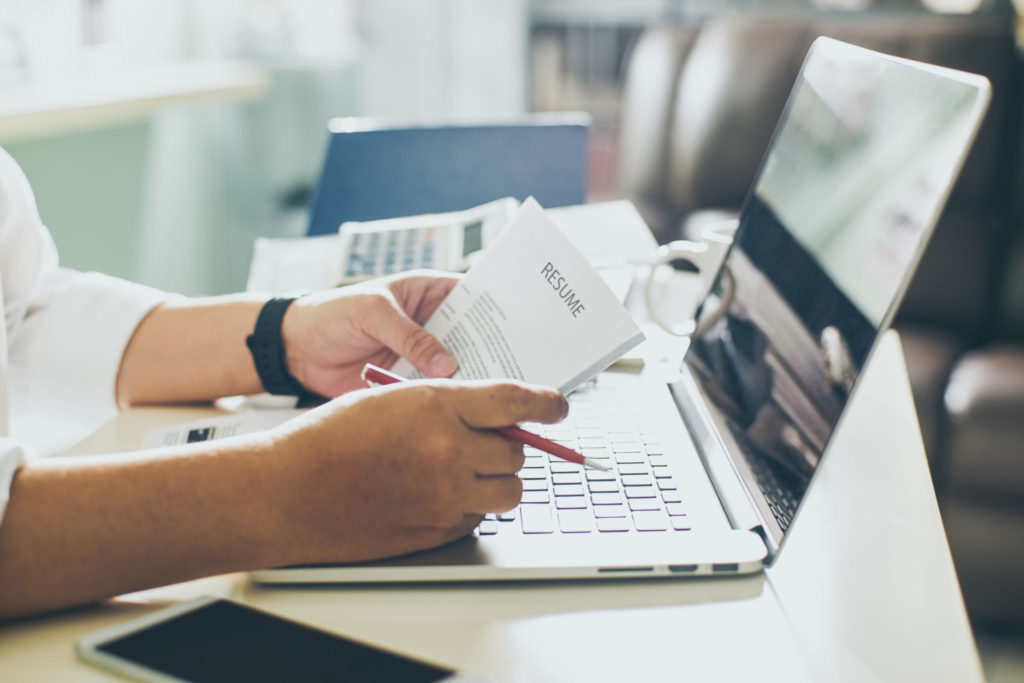 Forget empty buzzwords and artificial personas. Thanks to the
movement toward authenticity
, if you want to earn the attention and trust of hiring managers and recruiters, your professional brand must accurately reflect your strengths and abilities. "What characterizes an authentic brand is honesty, introspection and the depth of support you provide," said Karen Leland, author of "The Brand Mapping Strategy: Design, Build, and Accelerate Your Brand." How can you create a realistic branding narrative, and weave authenticity into your résumé and online profiles? Here are several simple steps you can take to navigate the process.
Discover the 'Real You'
To create a genuine portrayal of what you can (and can't) do, start with the facts. An authentic brand generally includes three key components: positive character traits, prior achievements, and technical skills, explained executive-technology résumé writer Stephen Van Vreede. "Start at a high level," Van Vreede advised. "What is the core thing that you want to communicate to employers?" Authenticity comes from personal awareness; in light of that, ask yourself:
What are my very best and unique qualities?
What do I do better than other tech pros?
What drives me?
How have I impacted business results?
What do I like to do in my spare time?
What are my values and beliefs?
Don't exaggerate or spin the truth. For example, don't refer to yourself as a "rock star" or "guru," or don't claim to be proficient in a programming language you barely know. Dropping an occasional buzzword is okay as long as the usage is sincere and in proper context. But you may come across as fake if you use gratuitous superlatives or words like "amazing," "extraordinary," or "fabulous" to describe your abilities. Instead, use three to four unique (and realistic) adjectives to describe your qualities and work-style. Are you even-tempered or competitive, passionate or flexible? Since a hiring manager or recruiter will check out your digital footprint and coding samples to see if your brand is accurate, consider external feedback when crafting your content. For instance, Van Vreede often incorporates quotes from performance reviews and online recommendations into the summary statement and profile at the top of a résumé. "You've got to believe what you're saying," Van Vreede said. "If you lack confidence it will come across during the interview, especially if you're forced to backtrack."
Show, Don't Tell
Anyone can say that they're creative, diligent, or methodical—but where's the proof? To demonstrate authenticity, think of your résumé as a jigsaw puzzle: all of the pieces must fit together into a complete picture that reveals the truth. Instead of bullet points, try including paragraphs in your résumé's opening summary that describe your project results and experience; this can validate the key attributes in your branding statement. Alternatively, create mini case studies using the
STAR
format. Since it's much better to show than tell, be sure to include facts and data in your résumé; you can even consider strategically placed
charts and graphs.
Add lists of
side projects
and hobbies to showcase your after-work personality and outside interests. Connect the dots for the reviewer by breaking down the achievement and experience bullets in your work history under headings that align with the key points in your branding statement. For instance, a Hadoop admin might place achievements related to design, capacity arrangement or performance fine-tuning under one heading, and achievements that illustrate communication skills or self-directedness under another. Here's an
example
of the hybrid résumé style. Since hiring managers look for alignment between a candidate's brand and a corporate brand to find the best fit, you can't afford to let others define you. "It's best to build an authentic brand by design rather than by default," Leland said. "You have some control over how you will be perceived, if you choose to exercise your power."