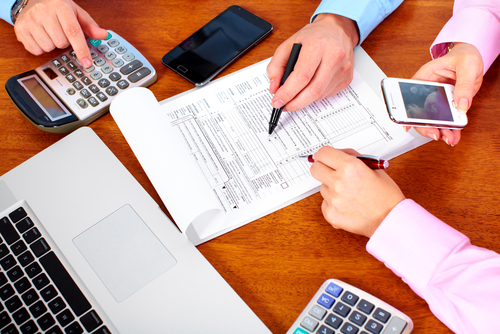 For anyone who thought Bring Your Own Device (BYOD) policies were a passing fad, research firm Gartner has some news for you: using your personal device in an office context will become increasingly commonplace over the next few years. In fact, Gartner believes that 38 percent of companies will stop providing company-owned mobile devices to employees by 2016, making BYOD mandatory for a broad swath of the working population. "BYOD strategies are the most radical change to the economics and the culture of client computing in business in decades," David Willis, vice president and distinguished analyst at Gartner,
wrote in a statement
. "The benefits of BYOD include creating new mobile workforce opportunities, increasing employee satisfaction, and reducing or avoiding costs." According to the firm, BYOD is more prevalent in midsize and large organizations (which it defines as having between 2,500 and 5,000 employees, along with $500 million to $5 billion in revenue); it also noted that BYOD is twice as popular in the United States as in Europe, and relatively commonplace in China, India, and other major markets. "However, the business case for BYOD needs to be better evaluated," Willis added. "Most leaders do not understand the benefits, and only 22 percent believe they have made a strong business case." BYOD also raises significant issues for CIOs, who often end up scrambling in order to address the security and data-leakage challenges presented by employees bringing iPhones and other devices into the enterprise
en masse
. But given BYOD's increasing popularity over the past few years, IT departments have had quite some time to prepare for an influx of personal devices. The only question is whether those departments can successfully stay ahead of the rapidly evolving consumer market, keeping data secure in the face of new apps, cloud services, and other potential pitfalls. BYOD doesn't just affect businesses; it can also have sizable repercussions on hardware manufacturers and other IT vendors. For example, BlackBerry devices dominated the corporate world for years, with many large firms buying them in bulk. When the Great Recession hit in 2008, a number of companies abandoned corporate-device policies in favor of BYOD, figuring the latter could save costs. When employees brought millions of iPhones and Android devices into the workplace, it undermined BlackBerry's longtime advantage while making Apple, Samsung and their ilk into more prominent corporate players. If Gartner is correct, and BYOD becomes mandatory practice for a majority of firms, those sort of seismic shifts could take place every few years, as the consumer market imposes its fickle whims on the corporate space. That could make things even more interesting for everyone involved, from CIOs to employees to software builders.
Image: kurhan/Shutterstock.com