How do you transcend a negative impression, especially when it's deserved? Over the years
Microsoft
left users determined to do their Web surfing with anything but IE. In November, IE generated just 15.1 percent of browser usage, according to w3schools.com. Ten years earlier, it generated more than 83 percent. Why the plunge? By failing to innovate, Microsoft earned little for IE besides Web-wide derision. No longer willing to hold last place in the browser race, last summer the company finally stepped up its game and invested in substantive development. Early this year, with a bit of self-deprecating humor (unusual for the software giant), Microsoft introduced a well-received marketing campaign, "The Browser You Love to Hate." It reintroduced it at the
Windows 8
launch. Of more interest, though, is a lesser known promotion that began in August when IE was partnered with Atari to re-imagine for the Web the company's iconic games.
Multiplayer Strategy
The two companies coordinated their efforts to create games for the Atari Arcade SDK. Previously, developing
HTML5
games had been difficult, and most titles rely on plug-ins like Flash. By overcoming earlier drawbacks, cross-promotion and increased development should bear fruit for IE. Everything from design to code is original and built on top of CreateJS, a suite of Javascript libraries and tools that includes HTML5 and CSS3 for Internet Explorer 10 and Windows 8 touch-enabled devices. It also works on nearly all up-to-date competitors' browsers. Actually, for a change IE gets to look cool. Atari made it simple for them. It's kind of thrilling to see
Pong
,
Asteroids
and a host of other venerable favorites back in action. These oldies remain true to their roots, albeit tweaked in good ways. They have a juicy updated look that's vibrant and fun. The great question, of course, is whether users not only play the established games, but begin to create their own rich content as well.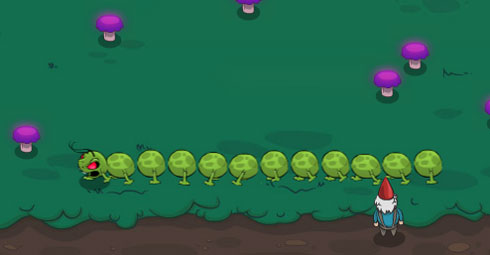 The game nerds were delighted early on. When the site went live, discussion boards lit up with raves about "awesomely well-built frameworks" and "the genius of the interconnected suite." But are happy gamers and a beautifully designed example of IE's new agility enough to give it the market bump it needs?
No News
Almost nothing's been written about the collaboration since September 2012. It appears that Microsoft saw a nice angle for its own launches during Atari's 40th anniversary celebration but didn't follow up with much publicity after the games went live. From a marketing standpoint, investing little is understandable. If the games are being played in noteworthy numbers, it's doubtful that users are there because of IE. In any case, IE is improving, and it's certainly better than it was with versions 6, 7 or 8. But there's still room for the kind of growth that Redmond should have set its sites on long ago. Despite what appear to be reasonable sales the Windows 8 launch didn't make as big a splash as Microsoft had hoped, and the company's not doing much to dispel the stigma of being, well, boring. As a consequence, it doesn't look like IE use is going to spike anytime soon. The relative silence from Redmond is a pity. Working with unexpected partners like Atari is just what IE needs to tamp down its lingering reputation as the browser world's difficult old fussbudget.
Related Links