Informational interviews are a powerful way to expand your network. While they're not designed to lead directly to a job offer, they can plant the seeds of opportunities that may emerge in the near or distant future.
By Dave Willmer
---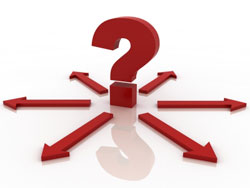 Question

"I lost my database administrator position earlier this year, and I'm still looking for a job. I know some people say informational interviews are a good way to make connections and learn about companies, but I wonder if they're really worth the time and effort. Shouldn't I concentrate on applying for open positions?"

Dave Willmer responds:
During a job search, it's tempting to focus exclusively on finding a direct route to a suitable opening. But informational interviews are a powerful way to expand your network and learn about different companies, industries and jobs. These meetings can be particularly helpful if you're an entry-level professional or are looking to change careers. While they're not designed to lead directly to a job offer, they can plant the seeds of opportunities that may emerge in the near or distant future.
In the midst of a frustrating job search, simply making face-to-face contact with a person who can shed light on a career path you'd like to pursue can be energizing. In addition to providing insider knowledge, these meetings can help you keep your interview skills sharp. On the other hand, if you approach them carelessly, informational interviews can be a waste of time for both you and your contact.
Here are tips to keep in mind:
Find the right person. Use your network to identify interview subjects. A referral from a mutual contact greatly increases your chances of being granted a meeting. It's generally best to find professionals one or two levels above the role you're seeking. Whether or not they're in a hiring position, these individuals are the most likely to have insight into the next steps in your career.
Establish a clear purpose. Send each potential interviewee an e-mail concisely explaining who you are, why you're contacting him or her, and what you hope to gain from the meeting. Be clear that you're seeking information, not a job offer. Request 20 to 30 minutes of the person's time, at his or her convenience, to learn about the position, specialty or employer.
Do your homework. Learn as much as you can about the contact and employer before the interview so you can ask targeted questions. For example: "I read that you started this business when you were in your early 20s. How did you do it? What lessons did you learn?"
Also come to the meeting with a few open-ended questions such as: "What is your typical day like?" "What emerging trends do you see affecting your job or industry in the next year?" "What do you find most challenging about your specialty?" You might even draft an agenda in advance and share it with your contact so the person can prepare as well.
As the interview progresses, be willing to go "off script" to follow an interesting tangent as it unfolds. The person will likely ask about your background, too, so be ready to talk about your accomplishments and goals.
Listen. Your contact is likely to offer more, and better, advice if he or she senses you're engaged in the conversation, not just in what he or she can do for you. Even if the suggestions aren't what you expected or hoped to hear, listen attentively. Taking notes can demonstrate your interest and refresh your memory later.
Don't ask for a job. While your ultimate objective may be to find a new position, you should never ask for one during or after an informational interview. Soliciting a job is a poor way to launch a professional relationship, let alone establish yourself as an attractive candidate. However, if your contact seems receptive, you should feel free to ask for the names of other people it might be useful to interview.
Show your gratitude. Send your contact a brief thank-you e-mail soon after the interview, followed by a handwritten note that goes into a bit more detail about something the two of you discussed. Also look for ways to repay the favor. For example, include a link to an article about a topic your contact expressed interest in.
Informational interviews often don't reveal their true value until after the meeting itself. Your contact may think of you a month later when hiring, or a year and a half later when a colleague at another firm is seeking candidates. Or you may simply gain insight that steers you in a rewarding direction. Approached thoughtfully, informational interviews are a powerful tool not only for your current job search but also for the ongoing growth of your career.
Dave Willmer is executive director of Robert Half Technology, a leading provider of IT professionals on a project and full-time basis. Robert Half Technology has more than 100 locations worldwide and offers online job search services at www.rht.com.