Cisco plans on slicing roughly 5 percent of its workforce.
During Cisco's most recent earnings call, CEO Chuck Robbins indicated that certain business units would need to be "rebalanced," and the company will try to place affected employees into existing open roles at the company. New hiring will also continue during this restructuring, which will include a reduction in Cisco's real estate portfolio.
"This is not about reducing our workforce—in fact we'll have roughly the same number of employees at the end of this fiscal year as we had when we started," Cisco spokesperson Robyn Blum wrote in a statement to CRM. "This decision was not taken lightly, and we will do all we can to offer support to those impacted, including generous severance packages, job placement services and other benefits wherever possible."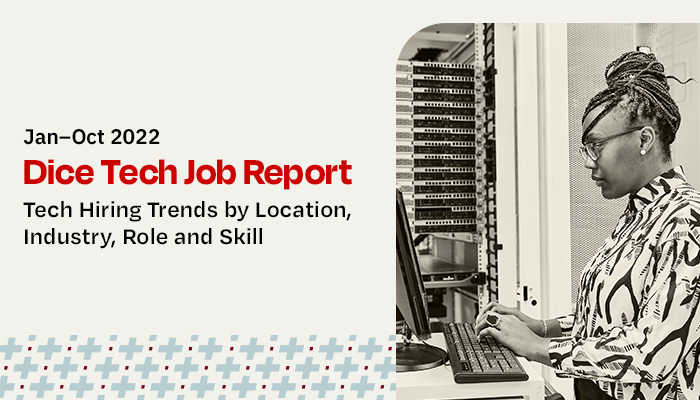 Find out which industries currently have the highest demand for tech professionals like you in Dice's latest Tech Job Report.
Cisco isn't the only big tech company to unleash layoffs. Over the past few months, Amazon, Twitter, Meta, Lyft, Stripe, and other giants have all announced hiring freezes or staff reductions. It's quite a reversal from earlier this year, when many Silicon Valley companies, their profits boosted by pandemic-era spending on cloud-based apps and services, launched aggressive hiring sprees. With widespread fears of a recession, though, executives have decided it's time for belt-tightening.
Even as it retools its strategy and workforce, Cisco will still need to compete against other tech companies for talent—which means paying out solid compensation. In August, reports suggested the company was shifting some compensation from bonuses to base salaries, in addition to experimenting with a four-day workweek and hybrid work. (According to levels.fyi, which crowdsources compensation data, entry-level software engineers at Cisco make an average of $112,008 per year, consisting of $97,274 in base salary, $7,500 in stock, and $7,234 in bonus.)
Balancing out the need to attract and retain talent while keeping budgets under control (and managing any recession-related impacts on the bottom line) will occupy tech companies' attention for at least the next few quarters. The current tech unemployment rate stands at 2.2 percent, and companies continue to hire—presenting opportunities for technology professionals with the right skills, despite the dreary headlines.