In what might be -- at least in part -- a bid to make nice with critics of its
H-1B
hiring, IT outsourcing company
Cognizant Technology Solutions
has
announced plans to hire 10,000 workers
in the U.S. over the next three years.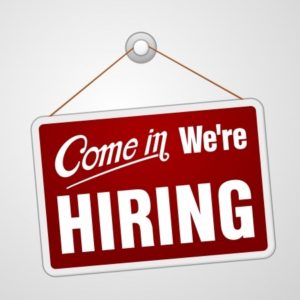 The company is setting up its U.S. headquarters in College Station, Texas – home to Texas A&M University – and will donate $150,000 to the university's effort to lure high school students into STEM careers. Its global headquarters will remain in Teaneck, N.J. For at least the past two years, Cognizant has been the country's
top employer of H-1B visa-holders
, and has been considered
especially vulnerable
to immigration reform proposals in Congress. The company has 29,000 employees in the U.S., and about 166,400 globally, the majority located in India.
Bloomberg
reports that Cognizant plans to bring in workers from other parts of the world, in addition to the 10,000 domestic hires. "There is not enough people in this country right now with the skills I need at Cognizant," Cognizant President Gordon Coburn told
Forbes
. "We are at full employment for the IT sector. People graduating from IT schools have multiple offers. And I have 1,000 jobs open right now in the U.S. alone and I cannot fill them." Of course, that doesn't explain how he'll fill 10,000 openings. Coburn told Bloomberg that the improved U.S. economy is driving the hiring push. Twice this year, the company has raised its forecast for profit and sales. "We are committed to supporting education to help the U.S. remain competitive in an increasingly global economy," Coburn said in Forbes. "Right now, we have to look overseas for employees. We are not bringing in foreign workers to lower the pay grade of IT professionals. We are doing it because we need to hire on a massive scale and that is a major challenge for companies like ours."