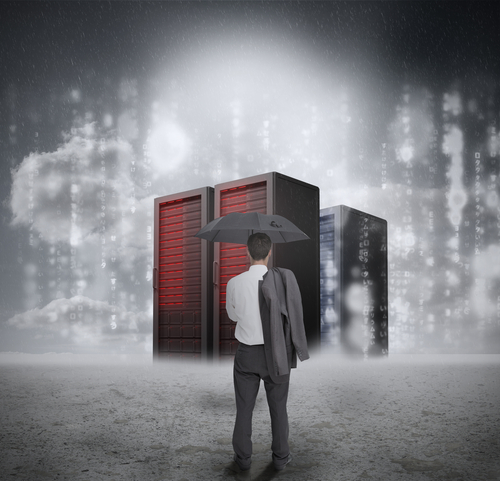 Database administrators
have always had to keep up with fast and myriad changes in their line of work. But now the underlying structures of their jobs are shifting, and those looking to move up had better embrace those changes or run the risk of getting pushed aside. That means understanding the concepts of
virtualization
and Database as a Service –
DBaaS
-- says Thomas LaRock, author of
DBA Survivor: Become a Rock Star DBA
and head geek at SolarWinds, an Austin-based IT management software company. LaRock tells Dice that DBAs have gone from having massive and under-utilized servers to shared environments almost overnight. "It's been a learning curve for DBAs
and server administrators
, too," he says.
Click here to find DBA jobs.
Demand for DBaaS Pros
In the meantime, the importance of virtualization is rising, driven by the ongoing move to
Hadoop
. "It's an evolutionary process," explains Tim Gorman,
technical consultant
at Delphix, a data management virtualization company in Menlo Park, Calif. First, database administrators had to write the database software. Then came the move to "canned software," such as
Oracle
and packages like it. "Now it's about automated software development," he says. Database admins who don't understand virtualization and the concepts of DBaaS risk being left behind. "Nobody should have to provision databases like we've done for the past 30 years. It can be automated," Gorman adds. He believes these trends will lead to growing demand for people who can undertake DBaaS migrations and management.
Embrace the Cloud
Historically, notes LaRock, "the best DBAs were the ones who could help take a logical design and translate it into a physical implementation." Now, with the cloud, the role of a skilled DBA has become more important than ever before. While you might have "less knobs to turn" as you head into the XaaS (Everything as a Service) architecture, LaRock says companies will especially need people experienced in disaster recovery, high availability, query performance and troubleshooting.
Thinking Deeply
DBAs also need to be more business-savvy. Ed Tittel, a Round Rock, Texas, tech consultant who specializes in
information security
, markup languages and
networking technologies,
agrees that the "classic" role of DBA is fading away. Where database administration used to be about keeping data groomed and running at peak efficiency, "today, that's a side task," he says. And while
SQL
,
NoSQL
and
MySQL
(as well as vendor database platforms like those from
IBM
,
Microsoft
,
Oracle
and SAP) still apply, DBAs have to constantly keep up with
SAP HANA
, Hadoop and more. "You have to maintain currency and knowledge," says Tittel. Perhaps more importantly, you have to get a grip on
Big Data
and how a deeper understanding of data analysis and business intelligence fits into database management.
Troubleshooting and Soft Skills
But moving up the food chain takes more than keeping your head pointed at a keyboard and screen. LaRock encourages DBAs to focus on the applications of the technology they use. "Learning one thing like SQL Server or Oracle is good, but ultimately it's niche," he says. "If I am building a team, I feel it's more important for the members to understand the concepts behind all database platforms -- memory, disk, CPU, network, locking, blocking, etc." He puts more value on good troubleshooting and soft skills than on being an expert in a specific technology. "If you want to be employable then you don't need to
know
the answers," he maintains. Instead, it's about knowing how to
find
the answers and present your findings in a clear and concise manner. Says LaRock: "If you can do those two things, you will always be able to find work."
Related Stories
Image: wavebreakmedia/Shutterstock.com