Wonder what the future holds if you're a database administrator or other IT pro? EMC's CEO Joe Tucci on Tuesday sent a clear message on the future of the data center – be ready to transform yourself.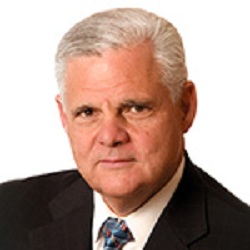 Tucci, a keynote speaker at
Oracle's OpenWorld
, addressed how technology has morphed into a software-defined data center, where the magnitude of unstructured data is growing at a phenomenal rate and millions of new applications are being built to access the information from across the globe.
3rd Platform of IT
With great disruptions in IT, Tucci says great opportunities arise to transform businesses and, as a result, careers. Citing recent data from IDC, Tucci says mobile, social, Big Data and cloud is the third big platform to come along and create disruption for IT. Earlier platforms included the Internet, LAN and client-server era, and before that, mainframes and minis. With each successive platform, the number of applications and users has grown exponentially, to where Tucci believes the third platform of mobile, social, Big Data and cloud will ultimately result in millions of apps and billions of users leading to demand for software defined storage.
Software Defined Storage
EMC envisions corporate customers will have an increasing need for virtual storage pools that apps can easily access, much like the ease apps have with public clouds. The software defined data center will create pools of network capacity, Tucci says. The virtual storage pools will automatically figure out the need for memory and storage, and what is not used will be returned back to the pool. Other trends Tucci cited include a rapidly rising need among companies for unstructured data from such sources as their partners' location data, credit data and shipping data to social data from public sources like Twitter and Facebook. And as companies try to process and analyze the realms of data, another phenomenon is the need to quickly digest the information that is created by machines pumping out the data at a rapid clip.
Jobs of the Future
While Tucci did not specifically get into the projected job growth for DBAs or specific occupations and skills, his comments tied nicely into information relating to his company's
EMC Academic Alliance
, which focuses on training the next generation of IT pros for careers in cloud computing and virtualized environments. EMC is operating under the assumption DBAs will be spending more time in the front office working with their company's business units, than dealing with the back office that will increasingly get automated. Additionally, more time will be spent orchestrating services than building and maintaining a company's assets. As a result, here are some emerging roles EMC expects to see: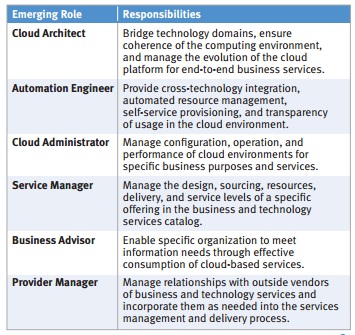 Big Data Developers Already Expect Change
Tucci's advice for IT pros to expect change in the database market may come as no surprise to some database and analytics developers.
According to a Data and Advanced Analytics Survey released last week by Evans Data, 88 percent of Big Data developers expect increased storage needs in the next 12 months, with 36 percent of those developers anticipating the new storage to be housed in the cloud, rather than on site.
Additionally, 66 percent of the developers surveyed believe typical data or analytics projects should be integrated into an enterprise-wide data warehouse, rather than segregated from other data projects.