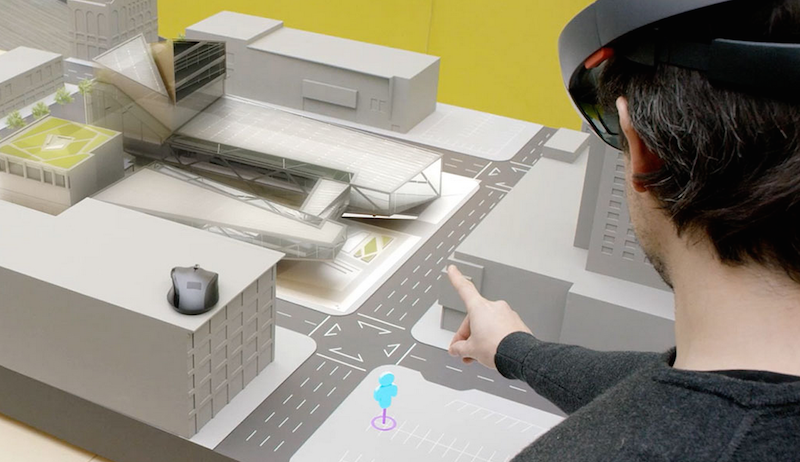 Every new technology needs buy-in from developers. The smartphone and tablet markets exploded after people began building mobile apps; companies such as Facebook and HTC are betting heavily that thousands will want to develop games and productivity software for the upcoming generation of virtual-reality devices. In similar fashion, Microsoft requires developers to build for its upcoming HoloLens augmented-reality headset if it wants that platform to have an honest shot at becoming ubiquitous.
According to company CEO Satya Nadella
, in a new interview with the BBC, a developer version of HoloLens (presumably with all the necessary APIs and software tools) will hit the market within the next year. Via its embedded lenses, the HoloLens layers holograms atop the user's surroundings; in theory, the technology can be used for everything from games to presentations. That throws a large bucket of cold water on the longstanding rumors that Microsoft would release the HoloLens sometime this summer; it seems like sometime in 2016 is a much better bet. Nadella added in his BBC interview that the first version of the platform will target enterprises, with a consumer edition presumably arriving after that point. If Microsoft does go that enterprise-first route, it suggests the company learned a lesson from Google, which initially launched its Google Glass headset as a consumer device and fashion accessory. When that didn't resonate with the intended audience, Google shut the project down; rumor suggests that the company plans on
reviving the hardware for the enterprise
. Launching HoloLens for a limited business audience could give Microsoft time and space to test out the technology before expanding it to the consumer realm, where devices don't often get a second chance at success. For those developers intrigued by HoloLens' prospects, you'll have to wait a little bit longer before getting to develop apps for the platform.