When the COVID-19 pandemic hit in early 2020, it forced businesses across the country to quickly embrace remote work. Millions of technologists set up home offices, figured out how to effectively interact with their teams over videoconferencing, and did their best to maintain some semblance of a normal workflow.
While some executives expressed concern that working from home would reduce technologists' productivity, such fears were soon proven to be unfounded. Technologists could seemingly get their jobs done from virtually anywhere—which, of course, prompted questions about whether some of the nation's largest tech hubs would survive such a fundamental shift. Would technologists willingly put up with exorbitant rents, clogged commutes, and a high cost of living if they could work from someplace much cheaper? The data from this year's Dice Tech Salary Report presents interesting insights into the immediate impact of COVID-19 on compensation in both established and emerging tech hubs.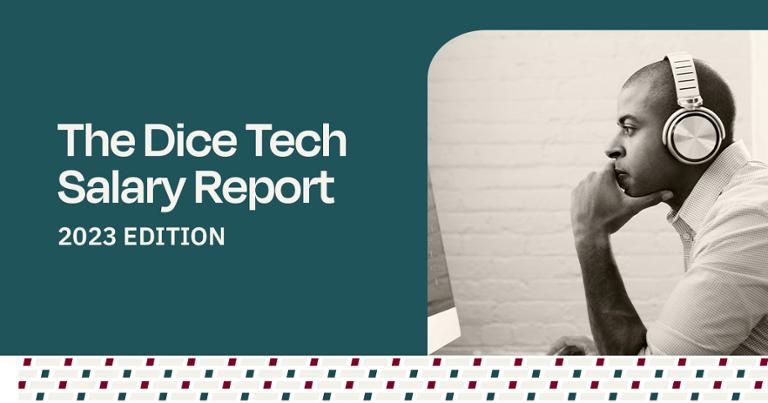 In 2020, the nation's most prominent tech hubs were still the place to work if you want to earn a significant salary. For example, the average technologist salary in New York City rose 11.6 percent between 2019 and 2020, hitting $114,274. Silicon Valley enjoyed salary growth of 2.4 percent, for an average pay of $126,801, making it the highest-paying tech hub.
Nor was growth limited to the biggest cities: 2020 also saw significant increases in some of the nation's more nascent tech hubs, including Charlotte (13.8 percent, to $99,961), Detroit (7.7 percent, to $90,110), and Houston (7.1 percent, to $99,727). All three cities have attracted startups fueled by venture capital, which compete with well-established local industries (such as oil and gas in Houston, and automobiles in Detroit) for the best tech talent. Incorporate a steady pipeline of young technologists thanks to regional universities, and you have a recipe for vibrant and growing tech scenes.
Between the well-established tech scene in Austin and the emerging hubs in Houston and Dallas, Texas continues to jockey to become a premier tech state on the scale of California. The Texas government's aggressive pro-business stance, combined with the lack of a state income tax, explain why California-based tech companies are giving the Lone Star State a very serious look. Oracle, for example, recently announced that it would shift its headquarters from its longtime Silicon Valley home to Austin; and if a tech giant like that is willing to make a move, others may follow.
Looking back at the question we started with, based on the data just for 2020, if technologists didn't have to live in a high-cost area such as Silicon Valley in order to do their jobs effectively, would they stay, or would they move someplace with a more reasonable cost of living? The tech industry has debated that question for a long time, and it was only accelerated by the pandemic. For the moment, though, it seems that living in a giant tech hub can still pay off, at least when it comes to compensation. Check out the full Dice 2021 Tech Salary Report for all the latest insights into technologists' compensation, from the best-paying cities and skills to the most-desired benefits.