Last year, COVID-19 forced companies everywhere to re-examine their priorities. Suddenly, projects long-delayed due to budget issues or managerial inertia needed to be revived in order to handle the unusual circumstances presented by the pandemic. As detailed in the latest Dice Tech Salary Report, the need for technologists to complete these projects—whether bolstering cybersecurity defenses or cleaning databases for more efficient e-commerce operations—led to some notable increases in compensation.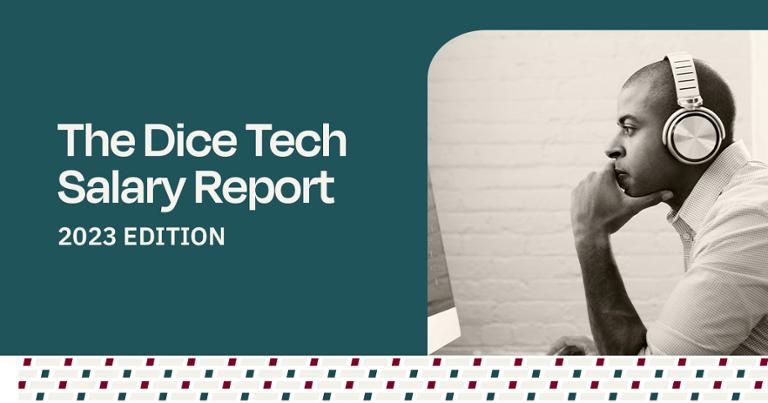 The occupations that enjoyed the biggest increases in salary between 2019 and 2020 included those that helped organizations wrangle and analyze data, digitize their offerings, innovate their product offering, and ensure that their organizations remained efficient, profitable and, importantly, safe and secure, during the pandemic. In other words, mission-critical jobs that involved highly specialized skills (and knowledge of certain tools).
Employers were willing to pay top dollar for cybersecurity professionals, especially once they realized how remote work made their systems even more vulnerable. In 2020, hackers had unprecedented opportunities to attack widely dispersed networks and teams, especially those employees who connected to networks via personal (and often relatively unguarded) laptops and phones.
The need for skilled technologists to identify and plug these security holes saw cybersecurity analysts enjoy the largest growth in salary of any occupation (16.3 percent), rising from $88,663 in 2019 to $103,106 in 2020. This increase outpaces the senior-level cybersecurity engineer/architect role, which only increased by 4.3 percent, suggesting that the shortages in the cybersecurity space have led employers to increase their offers to junior-level technologists.
The prevalence of remote work likely also had an impact on technical support engineer salaries, which rose from $63,420 in 2019 to $68,651 in 2020 (+8.2 percent). As many organizations have reacted quickly to changing circumstances, the need to develop and implement long-term strategies has profited anyone working as a business analyst/intelligence analyst, a category where salaries also rose 5.3 percent, from $92,760 in 2019 to 97,633, in 2020.
Across nearly every industry, COVID-19 accelerated priorities with regard to digitization and digital transformation. Whereas e-commerce portals and digital offerings may have once been an afterthought for some organizations, the need for such features quickly became vital to survival, particularly for brick-and-mortar stores that had to temporarily close their doors. Driven by the need to rapidly retool digital stacks, the web developer role saw an average salary increase from $77,753 to $81,550 year-over-year (representing a 4.9 percent growth). Similarly, the ubiquitous tech occupation of software developer saw an increase of 1.9 percent, from $109,198 in 2019 to $111,297 in 2020.
Those weren't the only roles that enjoyed an uptick last year. From DevOps engineer to systems architect, many technologist occupations saw the benefits of the increased need for their specialized skillsets reflect in higher paychecks. Read the rest of the Dice Salary Report to find out what some of the top occupations are earning, and the current average salary for your tech role