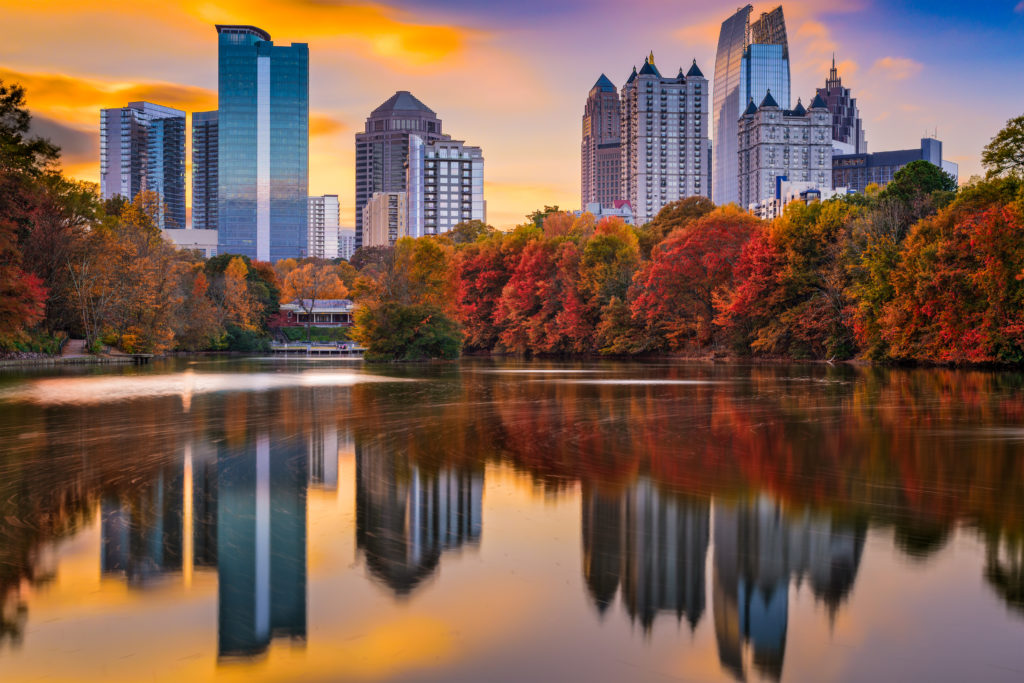 When it comes to diversity and inclusion, Atlanta's much like any other technology center: Women and minorities are underrepresented, and progress in improving the situation is slow. Some see the challenge as being most acute among management and leadership positions, but others don't call out such distinctions. Whatever their view, most tech pros agree with Justin McLeod, diversity ambassador at the local incubator
Atlanta Tech Village,
who sees the lack of diversity as an industry issue rather than a geographic one. "No matter if it's Silicon Valley, Atlanta, Boulder or New York, the entire industry needs to take action to include and support a more diverse demographic," he said. What makes the tech community here unique, and perhaps more hopeful about the path forward, is an unusually diverse talent pool and what McLeod calls a "southern hospitality mentality." The region is, he said, "more welcoming to others and willing to support one another. We understand that in order to push the city forward we need to work together to rise to the top." Atlanta's large startup community and
wide range of accelerator programs,
coding boot camps, consumer showcases, pitch competitions and incubators also helps, said Kelly S. Marble, a project manager and founder of the consulting firm Elbram Technology. "Certain programs have initiatives focused solely on people of color and women in tech. The city has the nation's largest technology association in the country (the Technology Association of Georgia), [which] connects industries to tech centers, communities and businesses." Many of these groups are focused on funding or launching women-led startups, and, according to
the U.S. Chamber of Commerce
, "helping to fill the gap in support or access to capital for early stage businesses. Given the inherent bias women face in the field, women supporting each other to create their own projects seems to be a natural way forward." The chamber notes how the city-founded Women's Entrepreneurship Initiative was designed to assist female entrepreneurs who have a more difficult time networking or gaining the funding they need to build their businesses. Despite such activities, tech pros admit progress is slow. For example, "I would like to see more women and people of color in leadership positions, especially in Atlanta, where diversity, talent and innovation thrives," Marble said. "The city of Atlanta is making the right steps, but as Millennials, we are striving for leaps."
Many Groups, Many Programs
To build momentum, many organizations are setting concrete goals. Not only does McLeod talk about his organization's "#ItTakesAVillage" effort as "pledging to have honest and open conversations," he cites its specific targets for 2018:
To increase the "gender and people of color memberships."
To raise the retention rate for first-time visitors who are women or people of color.
To increase the Village's brand awareness in area tech groups comprised of women and people of color.
In addition, Tech Village plans to host a number of educational programs and events to encourage an environment where all perspectives are welcome. The Village will also grant annual scholarships to woman- and minority-led startups, including free membership and mentoring. Similar groups are at work throughout the metropolitan area, Marble added, among them Women in Technology, GoodieNation (a "a social impact pre-accelerator"), Young Entrepreneurs of Atlanta, and STEM WARS, a series of tech-focused educational events—backed by brand names such as Microsoft, AT&T and GE—that are held around the area. Such groups "have missions centered around closing the gender gap in tech, increasing social responsibility in the tech community, spreading awareness to low-income students about tech careers … and creating curriculum to prepare students for the IT workforce," Marble said. How much of a difference can such activities make? A significant one, McLeod and Marble agree. McLeod noted that Atlanta is already one of the top American cities when it comes to women-led businesses, and also has one of the largest black communities in the nation. Between its talent pool, tech-educational institutions and the breadth of diversity efforts underway, the city is well positioned for the future. As for Marble, she's optimistic about diversity in tech primarily because of "globalization and the push to increase D&I [diversity & inclusion] in technology," she said. "Atlanta has a large community championing D&I in tech and it doesn't seem to be going anywhere anytime soon." If you want to learn more about Atlanta's diversity efforts, check out these links: