Earlier this week Dropbox unwittingly offered a special deal: For four hours you could access content in anyone's Dropbox folder. All you had to do was enter a bogus password.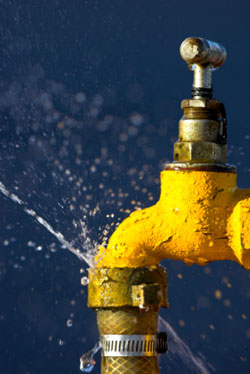 It's unclear how many people took advantage of the offer. And while we don't know where the leaked information about the new iPhone 5 came from, it's entirely plausible that Steve Jobs or some other Apple employee had some interesting material in their Dropbox. "This should never have happened," Dropbox
wrote on its blog
, stating the obvious. But it did happen. What it points to is a fundamental problem with the cloud that nobody seems to be addressing: Cloud computing is vulnerable to hackers and mistakes from cloud providers. "Any trust in the cloud is too much trust in the cloud -- it's as simple as that," said Dave Aitel, president and CEO of security firm Immunity Inc, as
reported by CNN
. "It's pretty much the standard among security professionals that you should put on the cloud only what you would be willing to give away." Meanwhile, Apple is gearing up its new iCloud service, which is predicted to debut with 150 million subscribers. And Google is
launching new Chromebooks
that rely entirely on Gmail, Google Docs and other cloud services. Can we expect air-tight security from these? Most likely not. "Clouds will have downtime—it's a fundamental issue," said Andi Mann, chief cloud strategy guru at CA Technologies, in
eWEEK:
"You need to be ready for downtime, whether it's your own infrastructure or cloud infrastructure. You need to understand what the risk is. It's all just about risk management." Solid risk management for the cloud? It sounds a lot like measured gambling under the circumstances. Even a company as large as Amazon
has had its problems
, with a recent outage that shut down websites like Foursquare, Quora, Reddit and Hootsuite. The New Yorker wrote about America's culture of "
innovative consumption
," or rather our desire to adopt new advances and how it drives innovation in technology. However, it's also a precursor to short-sighted adoption. We know the public is ready for the cloud, but are the
cloud providers
ready for the cloud? Time will tell.