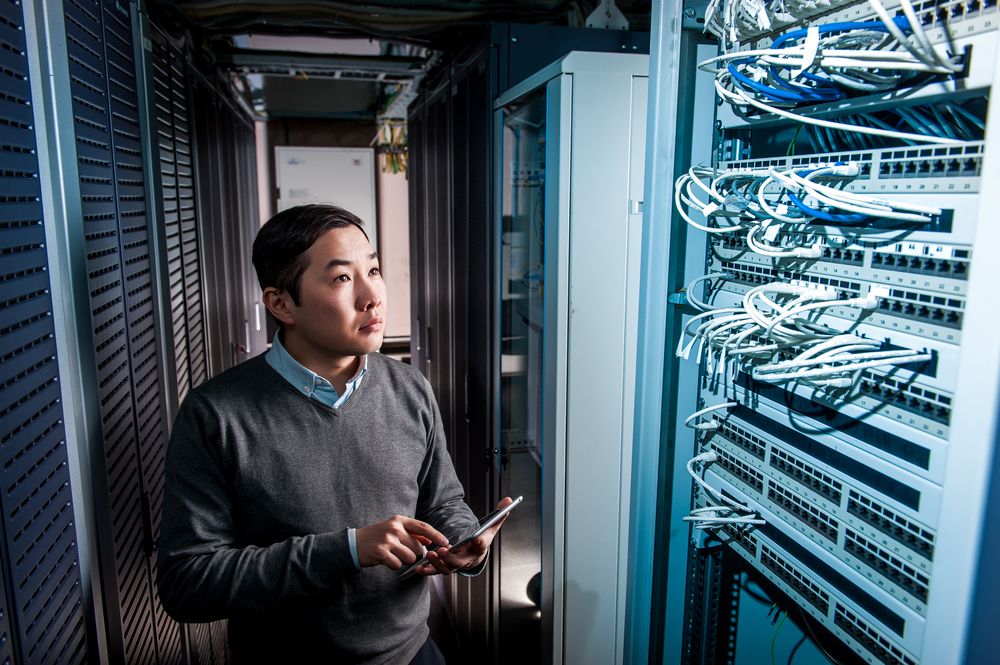 Our working lives depend on pieces of paper that act like permission slips to earn a living. That college diploma gets you through the door for your first tech job; your graduate degree helps you land a more advanced position; and certifications can assist your climb up the career ladder. Earning those pieces of paper is often difficult; in the case of certifications, the sheer multitude of options creates yet another challenge.
The CompTIA certification roadmap (PDF)
divides a galaxy of qualifications into four simple categories: Beginner, Intermediate, Advanced, and Expert. There are 144 certifications spread out over the four categories, each with its multi-lettered acronym, and it looks like an alphabet soup. Despite all that complexity, the Expert category only features 19 certifications. These are the hardest to get, and require years of experience and/or previous certifications to even qualify for the coursework. But taking the time to earn some of these advanced "merit badges" could make you an "Eagle Scout" in the tech industry—and, most importantly, well worth hiring.
Experience Required
Aside from difficulty, the hardest certifications have one thing in common: they require experience. Depending on the specific certification, "experience" could mean anything from a certain number of years in a particular segment of the technology industry, to earning all sorts of preliminary certifications. For example, Red Hat is pretty serious about the lesser certifications one needs to earn before becoming a Red Hat Certified Architect (RHCA). "Much of the program encompasses the entirety of our product line," said Randy Russell, director of certification at Red Hat. The RHCA is not offered to tech newcomers. People pursuing this certification must earn and maintain five lesser but sequential certifications before trying for their RHCA, Russell explained, and those lesser certifications must be current. Red Hat offers its certificate holders access to content and exams by subscription. At Oracle, the Holy Grail of certifications goes by another name: the Oracle Certified Master/Java Enterprise Architect. "While Oracle recommends industry experience as being a critical component to obtaining a passing score, we do not require it," said Yvonne Préfontaine, Senior Manager of Oracle Certification Exam Development, replying via e-mail. "Nonetheless, if a candidate does not have considerable programming skill developing EE solutions, it will be immediately noticed." Tests have to be aimed at a target audience, stressed Jim Mendes, Certification Development Manager at Adobe. The top rating at that company is Adobe Certified Expert, and obtaining it requires a tech pro to generally pass through three basic levels—developer, lead developer, then architect. (Upper-level certifications assume the tech pro has the experience needed to proceed to that higher tier. In contrast, the Adobe Certified Associate certificate can be earned by a high school or community college student, Mendes pointed out. Even if you're just starting out your career, in other words, there are certifications you can earn.) "Prior IT experience leaves you a lot further ahead, getting into cyber security," said Bill Nelson, Manager of Business Development at Mile2, which governs the Certified Penetration Engineer rating. Previous coursework can also indicate future performance; for instance, if someone is struggling with Mile2's Certified Vulnerability Assessor course, they probably won't make it through the CPTE, Nelson said. Experience also imparts industry norms. "We have things they have to sign off on for ethics," Nelson said. The purpose of the CPTE is to train "ethical hackers" who can probe for weaknesses in the IT systems they administer. Mile2 does not want to train people to break into somebody's network. After six years of providing the CPTE, "by the grace of God no one has ever come back and said a student did this," Nelson said.
Setting the Bar—and Clearing It
An exam is a "statistical vehicle to test whether you know something," said Adobe's Mendes. How to measure that knowledge varies according to the certificate; it can be a multiple-choice exam, a practicum, or a mix of both. Adobe wants to measure cognitive complexity, Mendes added: "We're measuring the ability to do the job role." Each Adobe product requires a "Knowledge, Skills, and Abilities" (KSA) that can be measured and graded for certification. That KSA has to be germane to the problems confronted on the job. Crafting a test requires consultation with "known subject experts" to get a sense of what content needs to be mastered to gain certification. The test team develops a bank of "items" (questions), which are then presented to the experts. They rate those on a scale of 0 to 100 (easy to difficult). The test team seeks expert consensus on which questions need to be answered correctly to certify a "minimally qualified candidate." That's the point where someone is qualified to do the job role as confirmed by the certification. Oracle takes a mixed approach to test development. "Part 1 consists of multiple-choice questions, while Parts 2 and 3 are performance-based, for which candidates need to complete both a programming assignment and an essay," said Prefontaine. "Success on all three parts, as well as attendance in a mandatory training course, is required in order to receive the Java EE Architect Master certification." Mile2 takes a straightforward approach. The CPTE final exam is multiple choice, with 100 questions, and done in two hours. The material is reviewed annually to evaluate what may need updating and improvement. On the other hand, Red Hat eschews multiple-choice tests for its certifications, preferring to have its test takers demonstrate knowledge by solving a test problem. Those finals can range from two-and-a-half to four hours, depending on the certification being sought. "You are working in a live environment," Russell said. "You're having to implement configurations and make things work." That means evaluating the end-state, not the path to the end-state; sometimes there is more than one path to a solution. In the end, it either works or it doesn't. That thinking is echoed by Oracle's Prefontaine. "The beautiful thing about coding is that there are multiple methods to arrive at the desired outcome," she said. "The Architect exam is human-scored by expert Java programmers. Using a detailed scoring rubric, they are able to evaluate if the programming route a candidate submits is a sound solution and delivers all the required components as outlined in the scenario." In other words, you don't need to worry that your unique way of solving problems will conflict with the testing methodology for certifications; the test-builders are well aware that many tech pros think different, so to speak.
Taking—and Writing—the Test
A certification test is often harder to take than an exam you might have encountered in college or grad school. Jason Egan, a senior managing analyst at Search Discovery, recalled going for his first Adobe certification 12 years ago. "You could, at the time, pass the exam by reading the manual." he said. Now the exams seek to test knowledge at a cognitive level beyond memorization, meaning you really need to know your stuff, not just memorize facts. Egan has seen certification tests from multiple perspectives: not only has he taken them, he also writes questions for them for Adobe. "You'll be put in a situation where you have to solve a problem," he said. "You have to know that the syntax is not enough. You know the situation that is happening and you need the information in a certain way." If you can do that sort of thing and succeed, then the most expert certifications could be within your grasp, as well as the jobs (and salaries) that come with them.