[caption id="attachment_9281" align="aligncenter" width="500"]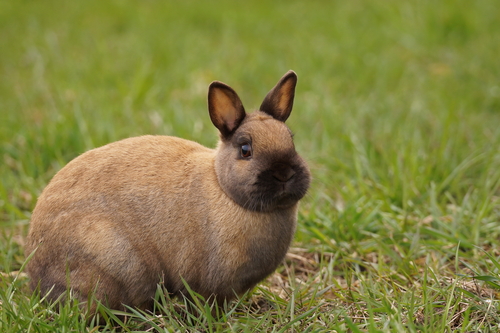 Wanted: for helping wreck Big Blue's quarterly revenues.[/caption] If IBM ever finds itself forced to sell off its underperforming hardware business, management may try to pin the blame on an unusual culprit: the Easter Bunny. Big Blue was unable to close what executives said were about 400 deals by the end of the quarter, which coincided with the Easter holiday in the United States and Europe. That translated into lower quarterly profits and revenue. Mark Loughridge, IBM's chief financial officer, called it an "execution problem," telling analysts and media on
the company's earnings call
: "I mean we should have closed on those rollover deals, and we thought we had them right up to the end." He added: "We put a lot of work into how to build that pipeline and our execution against it to compensate it... for Easter at the end of the quarter." But since IBM couldn't get those deals done, profits dropped 1 percent to $3.0 billion or $2.70 per share; revenues fell by 5 percent (3 percent adjusted for currency) to $23.4 billion. Analysts had expected the IBM to report earnings ex-items of $3.05 a share on revenue of $24.62 billion, according to a consensus estimate from Thomson Reuters
as noted by CNBC
. Software and services both showed revenue declines, but the worst culprit was the hardware business: Systems and Technology revenue was down 17 percent to $3.1 billion, as IBM's Power revenue dropped 31 percent at constant currency. While System z mainframe offerings performed well, Loughridge said that System x and IBM's storage business, plus Power, tipped that segment over to a loss. System x revenues were down 8 percent at constant currency and storage revenue was down 10 percent at constant currency, IBM said. "For systems and technology, this is not the quarter we expected," Loughridge said. "Our performance was impacted by product transitions and our own execution. We expect to improve our revenue performance in the second quarter and return to profitability excluding the second quarter workforce for balancing activity." Analysts voiced rumors about IBM selling off its X86 server business to Lenovo, in much the same way IBM sold the PC business—including the ThinkPad—to Lenovo in 2004. Lenovo's PC business is thriving, but its server business isn't as robust as some of its competitors;
Lenovo has struck partnerships with EMC
to try and reinvigorate its business.
CRN reported Thursday
that Lenovo is in talks to buy the business, including IBM's System x line (which includes its Intel- and AMD-based tower, rack and blade servers); IBM is reportedly seeking $5 billion to $6 billion for its x86 server business, an unnamed executive reportedly said. The plan is part of Roadmap 2015, a five-year plan announced in 2010 to shift IBM away from hardware. "Assuming IBM divests [its] low end (low margin) x86 biz to Lenovo, HP and Dell should be concerned because Lenovo can make [money] and disrupt [the] space," Matt Eastwood, an IDC server analyst,
wrote on Twitter
. "IBM has never been able to make acceptable margins in 1 & 2 socket x86 rack and tower servers. Lenovo can and [market] dynamics could change." IBM's software concerns, however, fared well. Revenues from the Software segment were flat at $5.6 billion compared with the first quarter of 2012. Revenues from IBM's key middleware products, which include WebSphere, Information Management, Tivoli, Social Workforce Solutions (formerly Lotus) and Rational products, were $3.5 billion, up 1 percent. Operating systems revenues of $578 million were down 2 percent. Cloud revenue climbed 7 percent, Smarter Planet revenue was up more than 25 percent, and business analytics revenue was up 7 percent, IBM said.
Image: Bacho/Shutterstock.com