Educational technology company
Blackboard
issued another round of layoffs this month, according to a
Washington Business Journal
report. It marked the third consecutive year of layoffs for the privately held company and could serve as a tip of the iceberg of what's to come for the edtech industry, which posted a year-over-year decline in venture funding for the first half of this year.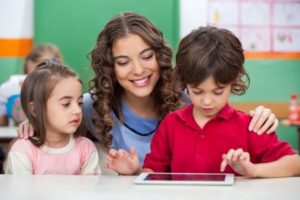 This raises the question whether edtech, which some have characterized as an Internet bubble, is poised to pop. Adaptive learning company
Knewton
, for one, noted in a
blog post
it was virtually impossible to find VCs willing to fund an edtech company in 2007, but by 2009 VCs where glomming onto the industry and even Goldman Sachs declared education would be a great growth industry over the next two decades. But this year's overall decline in edtech venture funding and layoffs from one of the larger players raises the question whether the party is over for the sector.
Blackboard's Mojo Moving On?
Blackboard's layoffs, according to its CEO Jay Bhatt in the Washington Business Journal, reflected cost cutting that was driven by a need to reorganize the company. Although Blackboard's product lines were left untouched, the company is continuing to centralize operations after years of an aggressive acquisition strategy. According to
CB Insights
, Blackboard has been the second most active company acquiring and investing in emerging, privately held edtech firms since 2010. In an interview with Dice News, Deborah Quazzo, Founder and Managing partner of GSV Advisors, says given Blackboard's new consolidation strategy, she expected the layoffs much earlier. "They're simply repositioning after a series of acquisitions," she notes. Blackboard lost market share to upstart competitors. "An incumbent like Blackboard is always under attack from new companies with newer innovations," said Quazzo. "The larger companies may be repositioning and publishers are retooling, but there's still tons of cash coming into the space. Maturation in the industry is normal. The people laid off at Blackboard will be snapped up."
Investment Still Sizeable, But Slows
Investment in edtech fell to $481million during the first half of this year, down 26 percent from the same period a year ago, according to CB Insights, which tallied up venture capital, angels, corporations and private equity investments in the sector. Nearly a third of those investments went toward seed money for edtech companies and also first rounds of funding.
Bubble Bets
Eileen Rudden, Partner and Co-Founder of edtech accelerator LearnLaunchX, says reports of an edtech bubble are simply unfounded. She does not anticipate a downturn in the industry. Rudden points to a growing interest and need in K-12 and higher education for technology and claims that investments in the sector are still sizeable. She also notes Blackboard's layoffs and that of any other edtech company are a function of the industry's development from its infancy stage. "It's inevitable companies will grow and contract. There will be ups and downs in investment, but this is still a very interesting time to be involved in ed tech," she says. Rudden also noted that hiring remains strong, and for those on the lookout for a job, she says follow the money invested into edtech companies. "UI/UX developers are definitely in demand, and they are the core of many of these companies," she says, adding that there is also a shortage of tech sales people and people with Ruby and JavaScript skills. "As a place to work, edtech is very attractive right now."