Electronic Arts CEO John Riccitiello plans to resign at the end of the month, citing missteps in meeting the company's internal operating plan and its Wall Street financial guidance. This might make investors happy, but what's the impact on the company's employees?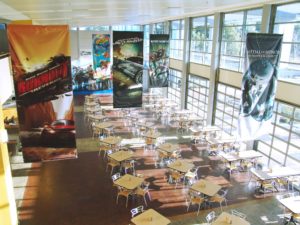 While more than half of the 240 employees who shared their opinion on Glassdoor approved of Riccitiello's performance, his 59 percent rating was 9 percentage points below the average. Beyond that, there are indications of grumbling with in the company. One outside recruiter says Riccitiello's taken the fun out of the game maker's culture. Riccitiello served as EA CEO for six years and was chief operating officer for nearly seven years before that. While the company conducts a search for Riccitiello's replacement, the CEO's job will be done by Lawrence Probst III, the company's executive chairman and former CEO. This early in the game, it's unclear how the transition will impact retention and
recruiting
efforts, though anyone who was considering a jump may now decide to wait and see. Plus, EA has a good reputation on its side.
Good vs. Great
"They've never had a problem getting good talent and that's not likely to change," says the recruiter, who requested anonymity because of his business dealings with the company. "But, they've had problems getting great talent and that's not likely to change." In part, EA's difficulty in finding rock stars lies in a large corporate structure that makes it difficult to make an impact and allows for less autonomy. Says the recruiter: "(Employees') voice gets lost and they want to make an impact on new titles." In a Glassdoor post, one former EA software engineer noted similar issues. "The processes, procedures and hours that you might work vary a lot between studios and teams. There can also be a feeling of anonymity in such a large company." But Sandy Goldberg, an EA spokeswoman, disagrees. "There are many examples throughout the company where employees feel very empowered in their roles and excited for what's ahead," she told us. As in many industries, buying talent and rock stars via acquisitions is one way to address problems of securing talent. And indeed, in recent years EA has extended its voracious appetite for acquisitions into the mobile and social space. Take its behemoth 2011 deal with PopCap, in which it agreed to pay upwards of $1.3 billion for the maker of
Bejeweled
,
Zuma
and
Plants Vs. Zombies
. Other deals included Firemint for mobile and Playfish for social.
Stay or Go?
Since the PopCap deal, however, a number of talented workers have departed the Riccitiello-led EA. Four PopCap employees who handled aspects of its attitude -- like celebrating employee birthdays and special occasions -- were dismissed. "Riccitiello spends a billion on PopCap and fires the four people who were assigned to its culture," the recruiter observed. Goldberg, however, pointed to a blog post by PopCap founder John Vechey, who announced in August layoffs at the studio. In the post, Vechey says the decision to reorganize was "100 percent" made by PopCap, without pressure from EA. "If we didn't have EA behind us, the cuts would have been worse," he said in the post. When it comes to employee retention, EA tends to lose people who are ranked on the 15th level of its 24-level structure, the recruiter said. These are lead developers, creative directors and franchise directors, who bolt to mid-core mobile or social game makers when they felt it was time to go. But, the recruiter noted, "Retention has always been an issue for EA. They're the most hated on the block and an easy pick [for talent]."
Dear Future CEO...
Given EA's focus on transitioning to digital games and services, it would make sense for it to pursue a new leader who has a background in mobile games. But the list of qualified candidates is small. Yves Guillemot, CEO of Ubisoft, the world's third-largest independent games publisher, would make an interesting choice. The company's latest quarterly results were strong, as has been its transition to the digital market. On the other hand, EA is a substantially larger operation. It's expected to generate more than $3 billion in revenue this fiscal year, compared to Ubisoft's approximately $1.6 billion. Regardless of who takes the helm, he or she would be wise to take a look at EA's workplace, and maybe re-inject some of its lost aspects. Certainly it should change its habit of buying successful studios and destroying their culture, says the recruiter. "People leave and EA loses."