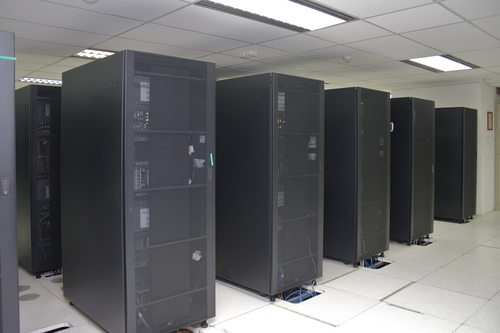 Despite the hype attached to low-power servers, research firm Gartner believes the format will occupy a low percentage of the actual server market. That's according to an Oct. 4 research note identifying three key areas of growth for the relatively low-margin server market. Key server segments include hyperscale data centers, hosted virtual desktop workloads and extreme low-energy servers. Gartner suggested vendors would embrace the latter, driven by a need to escape the relatively low profit margins of the general-purpose server market. "Currently, the server market is highly competitive, and despite its size, offers only small profit margins," Jeffrey Hewitt, research vice president at Gartner, wrote in a statement. "The prevalence of standardized (x86) platforms also makes it hard for companies to differentiate their products." That desire for higher profit margins has driven server providers to make more of an effort to create fabric-based infrastructure and converge around integrated systems. "To succeed in the server market in the next few years," Hewitt added, "companies must innovate and respond quickly to shifts in demand." Gartner estimated the hyperscale data center market, the firm's term for the enormous server farms supporting clouds from Google, Facebook and others, at around 11 percent of the unit market. The firm said it expects that segment to grow to 17 percent by 2015. "The hyperscale data center market is a big one, but limited, with only a few dozen—albeit, large—potential customers," Kiyomi Yamada, principal research analyst at Gartner, wrote in a statement. "This strong, concentrated buying power inevitably means intense competition and lower margins, as well as fluctuating demand." Order schedules are more likely to be unpredictable, Yamada added, aligning with these companies' infrastructure build-out phases, which depend on each company's business plan. "In order to be successful in this opportunity, organizations must offer custom design, manufacturing, installation and support capabilities that specifically target the segment." The problem, of course, is that server vendors apparently aren't going to receive as much of that $52.8 billion pie. That's because the largest cloud vendors (Google and Facebook among them) are building their own custom servers. That essentially cuts an additional tier of cost—and profit margins for the traditional server vendors—out of the equation.
At Oracle World this year
, Oracle highlighted its cloud plans, which it will almost certainly use to capture indirect revenue for customers not willing to invest in their own infrastructure. Ultimately, the component vendors will benefit. Gartner also indicated that the prevalence of thin and zero-clients could benefit the server market, given how the workloads that thin clients push away from the desktop have to be handled by a back-end server. Gartner estimates that by 2015, virtualized physical servers deployed for HVD workloads will reach about 368,000 units and will account for 16.7 percent of virtualized physical servers for all workloads.
Low power, Low Market Share
Gartner also said that just 2.4 percent of the total 2015 server market will be be made up of what the firm called "extreme low energy servers", or ELEs. That's significant
as interest in the low-power server market heats up
, with vendors such as
Calxeda promoting their use of ARM-based servers
for specialized workloads. A straw poll at the recent Hot Chips conference estimated ARM's potential in the server market at about 10 percent. Potential ELE workloads include static Web pages, streaming content, Web serving, Apache Hadoop analytics and memcached (a parallel database caching scheme), Gartner said: "As very new servers, they require a large amount of R&D before products can be launched, so not only must companies be able to introduce low-power servers with small footprints, but they must also be willing to do the necessary development and testing."
Image: leolintang/Shutterstock.com