Georgia Institute of Technology is launching an online master's degree program in computer science that's expected to cost approximately $7,000, a staggering discount to its traditional $40,000 program, and a move that could have wide-ranging implications for not only other academic programs, but certification courses as well.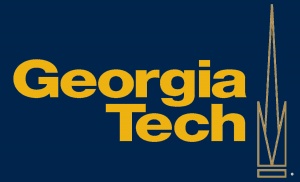 "Although online courses have been around since the 1960s, the differentiation for our program is its low cost and the platform we use," says Zvi Galil, Dean of Georgia Tech's College of Computing. Georgia Tech's program will be delivered using a massive open online course (MOOC) platform, an interactive way of delivering instruction. Galil expects a couple of other universities to follow in Georgia Tech's footsteps within its first year, but noted that most schools will likely wait for its program to be fully battle tested before jumping in. "A lot of universities have told us they think this is a bold and innovative program, but it's still a risk," Galil says. "We still need those students to come, so there is a risk. But we were willing to be a leader." Georgia Tech's online computer science master's program is expected to launch in January with four courses. And over the next few years, the university expects to build up its course load to 18 to 20 courses for the master's program. Georgia Tech requires 12 courses be completed for its master's degree program and it expects to offer that many by Fall 2014.
Master's Degree or Certification?
With the cost of Georgia Tech's program comparable, or even cheaper, than some certification programs and IT boot camps, many tech professionals may opt to get a master's degree first. Computer science graduates, after all, are among the people many companies are trying to find to fill open tech positions. But CompTIA, one of the largest certification organizations, argues that certifications will remain as valuable as before. The organization's CompTIA A+ certification is aimed at beginners, where as its CompTIA Network+ and CompTIA Security+ are designed for people with five to 10 years of experience. In contrast, Georgia Tech's online program is aimed at more seasoned professionals. As a result, this segment of the tech population would likely be weighing whether to take CompTIA's more advanced certifications or obtain a master's degree. I can't say whether one is better than the other. I think there is room for both certifications and master's degrees," says Steven Ostrowski, a CompTia spokesman. Ostrowski also notes that employers frequently tell the trade association that while college degrees are great, they'd prefer candidates have training in specific skills.
Colleges' Morphing Online Model
Georgia Tech's not the first university to offer online master's programs in computer science. Stanford University offers a program through its Stanford Center for Professional Development. It costs $60,300, the same as its on-campus program. Whether Stanford will eventually lower its cost remains to be seen. Last year, in a move to reshape its engineering concentrations, Stanford's school of engineering named Electrical Engineering Professor Bernd Girod to the newly created position of Senior Associate Dean for Online Learning and Professional Development. Other top universities that offer online computer-related master's degrees include Johns Hopkins University, the University of Michigan, the University of Southern California and Purdue. For Georgia Tech, the cost to develop the program was an estimated $300,000 per course. But the university received a $2 million gift from
AT&T
to develop a pilot program. One question about Georgia Tech's impact is whether other universities will be willing to absorb the costs of creating their own MOOC programs.
MOOC Students
Each of Georgia Tech's courses will accommodate 250 to 300 students, far more than the usual classroom size. The school plans to soft launch the program by recruiting students from its corporate affiliate partners and military personnel stationed in Georgia. By the summer of 2014, the school expects to open the program to the public. Students who are seeking a master's degree will be required to pass two required core computer classes with a B or better grade. The admissions process will be more rigorous than that of Georgia Tech's traditional computer science master's program. Other students may take the courses for the purpose of obtaining a certificate for every four courses that they pass. Students may also sign up for free courses through Georgia Tech's MOOC platform provider Udacity, but they will not receive course credits or certifications.