Deloitte LLP
-- the audit, financial advisory, tax and consulting firm and its subsidiaries -- has about 60,000 employees in more than 100 offices across the country. Its technology practice involves about 8,700 professionals who advise the business's clients in a variety of industries, including healthcare and financial services as well as federal, state and local governments.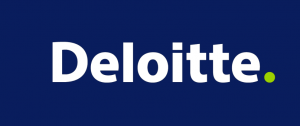 Currently, Deloitte has a variety of needs. They range from functional,
technology strategy
and
project management
roles to
technical architect
, development and
integration roles
. Most of these positions require a minimum of two years professional experience. And while it's not an absolute requirement, Deloitte does prefer some previous consulting experience on top of that. Company service lines include Enterprise Big Data Management (
business intelligence
,
data warehousing
,
performance management technologies
),
CRM
(
Salesforce
) and ERP Packages (
SAP
,
Oracle
), Tech Strategy and Architecture, Custom Development, Social and Mobile Strategies and Digital Design, and Application Management Services. Kay Meyer, senior manager at Deloitte Services and a recruiting leader for Deloitte Consulting's Technology practice opened up to Dice News about the company's approach to hiring.
How to Reach Out
Meyer suggests beginning with Deloitte's online job postings and looking for a position that fits your interests and skills, and also one that will allow you to consider how you want to grow professionally and personally. Job seekers can apply for a position online and through the
Deloitte University Facebook
page, or even send a
YouTube
video that expresses who you are and why you're interested
.
Navigating Job Postings
Most of Deloitte's job titles will list a specific technology or skill that is required. There will be references to level, e.g., "
Consultant
" or "
Senior Consultant
," or "Specialist" and "Specialist Master." These are terms that Deloitte uses to distinguish various levels and career tracks. Candidates shouldn't focus too much on them while they're reviewing descriptions, and instead look at the required skills and years of experience for each role.
All Deloitte employees are expected to have excellent business acumen and client skills. "Even if you have not worked in a consulting firm before, it's important that you are able to work effectively with clients and colleagues" Meyer says. "While each of our service lines has unique technical skill set requirements, there are common skills we look for in every Deloitte hire." Beyond the technology requirements, the skill sets most desired are:
Excellent oral and written communication skills, including dynamic presentation skills (MS Visio, MS PowerPoint).
Ability to work independently and manage multiple task assignments and teams simultaneously.
Strong problem-solving and troubleshooting skills.
Eagerness to mentor and develop junior staff.
The Interview Process
The interview process typically consists of three rounds. The first two are done on the phone. The initial call is a general fit assessment with the recruiter to determine a match on the basics, including previous project and technical experience, communication skills, compensation expectations, immigration status and ability to travel. If the recruiter believes there's a fit, you'll move on to an in-depth phone interview with a senior level practitioner from the service line to discuss technical skills, methodologies, leading practices and, again, communication skills. If you do well on the second call you'll be invited to interview at a Deloitte office with senior level practitioners. During this session, your interviewers will assess core consulting capabilities, continue to probe on subject matter specialization and present you with a case study to get a feel for your problem-solving skills and ability to articulate and communicate logical reasoning.
What Makes a Good Fit?
Meyer stresses that Deloitte is "looking for leaders who are confident in their abilities, believe technology can help solve many of the world's greatest challenges and are eager to innovate and make big ideas reality." She says that the character traits a potential hire should have are:
Ethical: Exhibit the highest standard of integrity.
Community Citizen: Be interested in making positive and meaningful differences in their communities.
Inclusive: Harness strength from diversity of all kinds, including backgrounds and experiences.
Lifelong Learner: Embrace lifelong learning and maintain an intellectual curiosity inside and outside of the workplace.
Collaborator: Be comfortable being an individual contributor and also comfortable leading and working on diverse teams.
Advice for Seasoned Professionals
Deloitte recruiters attend technology career fairs in major markets, conferences for veterans transitioning to the workforce (such as SACC, MBA Veterans and MOAA), and inclusion conferences (ALPFA, NBMBAA, NSHMBA, Out & Equal and NABA). Job seekers can also find them at campus interview days, online career fairs, talent communities such as
Dice
and Glassdoor, and networking events. An experienced candidate may even receive a call from one of the firm's technology sourcers asking about their background and the type of position they might be interested in if the right opportunity crossed their path. Per Meyer, these sourcers are the company's first line of talent outreach into the technical community and are a valuable asset to a job seeker's professional network, even if they aren't actively looking for a new position.
Advice for New Graduates
Deloitte has an active presence at schools across the country and the best way to connect is to meet on campus. If a candidate has already graduated, social media channels such as the Deloitte University Facebook page are good sources of information about company culture and an excellent way to meet its professionals. All open entry-level positions are posted on the Careers page of Deloitte's website.