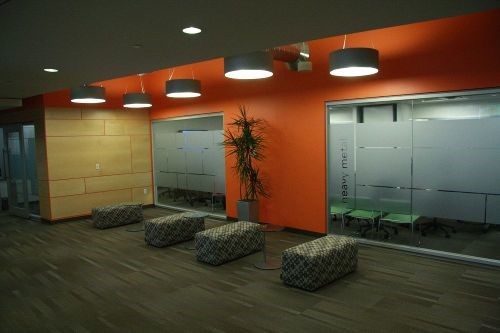 For the past 20 years,
Asurion
has specialized in what it calls "technology protection," working with wireless companies, retailers and cable and satellite providers to ensure some 280 million consumers get the technical support they need. According to Jason Pistulka, director of corporate recruiting and college relations, Asurion's approach is to hire candidates who can commit themselves to making sure technology and its users are, in a word, harmonious. The company, he says, works "across the digitally connected globe by speaking six languages and by working across any device, platform or provider."
Click here to see Asurion's available tech jobs.
Asurion has over 15,000 employees worldwide, working in 40 offices and call centers. Most of its 2,000-strong technology team resides in Nashville, Tenn. Other tech teams are based in Sterling, Va., and San Mateo, Calif. Pistulka says the company's technology organization is growing in virtually all roles. "We are always looking for talented developers in
Java
,
.NET
,
mobile
,
Oracle
,
SQL
,
Postgres
, as well as
technical analysts
,
project managers
and engineers with knowledge of
storage
,
networking
and
servers
." High-priority skillsets include
TIBCO
, mobile (
Android
and
iOS
), Java, .NET and
Pega
.
How to Navigate a Job Posting
"We recommend focusing on the required qualifications listed in the job description to help determine if you are a good fit for the opening," says Pistulka. "We look for a variety of backgrounds, but experience within an enterprise level environment is preferred. We are an Agile shop and find the most successful candidates have disciplined development practices in high transaction environments." Pistulka also wants candidates to know that location should not discourage them from applying. "If you are willing to move, we have a competitive relocation package that we offer for many roles," he says.
The Interview Process
Asurion has a rigorous, multi-step selection process for all roles, which includes a combination of phone, video and in-person interviews. Candidates should come prepared for a variety of behavioral and technical questions. To stand out, Pistulka suggests exploring its new brand and the impact it has on partners and customers by studying the company's website. Also, learn about Asurion's senior leadership and technology leadership teams.
What Makes a Good Fit?
"Above all else, candidates must have a passion for technology and the benefits it brings to life," Pitsulka stresses. "We are looking for proactive people who want to push the envelope and find solutions to problems even before they exist, often at warp speed." To succeed at Asurion, you'll need to show that you're persistent in your desire to help deliver the very best to customers. Team members are considered partners in innovation, and Asurion is committed to the idea that progressive change can come from everyone. The right candidate will be excited to share ideas with others and want to bring the very best elements of each idea to life.
See more Landing@ stories here.
Advice for Seasoned Professionals
First and foremost, take the time to become fluent in the company, its leadership and brand. Also, on your resume and in interviews, highlight past innovative work, quantifiable contributions to past employers and show a passion for technology and customer care.
Advice for New Graduates
The company is looking for undergrads who are excited about technology. It hires from traditional technology backgrounds for roles such as programmer and engineer, but also looks for recent graduates with degrees in business or similar fields who are passionate about technology.
Related Stories
Image: Gresham Smith and Partners